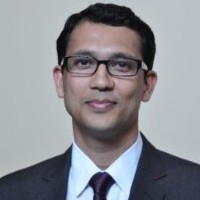 By Mitrankur Majumdar, VP and regional head – services, Americas, Infosys 
The COVID-19 pandemic disrupted the education of 1.6 billion learners worldwide, working out to nine out of every ten learners, the World Economic Forum estimated.  
The essential lesson learned from the pandemic's disruptive effects is that while the stopgap digital remote teaching adopted by institutions enabled students to continue learning, it isn't a viable long-term solution. 
Online education has become increasingly popular, especially in higher education.  This is  due to the increased availability of infrastructure, flexibility in learning, cost-effectiveness and its ability to reach out to a wider audience beyond geographical constraints. Additionally, Massive Open Online Courses' emergence over the past decade or so helped mainstream remote learning, reaching about 110 million students worldwide. 
Yet, an overwhelming majority of educational institutions, faculties, and administrators, were entirely unprepared for the forced remote digital learning models experiment imposed on them. Used to changing at a glacial pace, the education ecosystem suddenly put its core asset – the faculty– on the spot to move to a virtual engagement model with a very short runway and minimal training or support. 
Injecting a new lease of life 
The move to online teaching was quite unsettling for most faculty, who are successful in the classroom but then struggle to interact with students in a virtual environment. Most teachers without any prior experience in this mode have tended to replicate what they do in physical classrooms. However, expecting students to pay attention and take notes in an online live lecture is likely to be ineffective, as much will be lost in translation.  
One way to get around this is to pre-record lectures and then post the recording in a repository that students can access and re-watch anytime. However, this top-down approach of an instructor directly imparting knowledge to a passive audience can load up the cognitive function of students which limits their ability to absorb and retain the information received.  
Changing role of education and educators
The emergence of the pandemic combined with demographic shifts has spawned a generation of digitally native learners who are used to being constantly engaged with dynamic content. Digital technologies play directly into this narrative, as members of Gen Z are known to spend 10 hours or more a day online. 
Their propensity to stay connected to each other through texting and chatting is another factor that must be kept in mind for the social and collaborative learning approaches. 
All this adds up to is the faculty's changed role – from that of being a knowledge expert to becoming a facilitator. As education has moved from being less of a linear process to more of a modular and continuous cycle, its delivery and organisation needs to evolve beyond the knee jerk reaction to emergencies.  
Ushering in a new learning era 
The question then is how educational institutions and faculties function like the digital natives that they are imparting education to? In a day and age where stakeholder and learner experience is the key differentiator for institutions, educators must embrace the student experience to make education accessible, automated, seamless and personalized.  
Pervasive digitisation is needed to address student access, scale challenges, and individual dependencies to create always-on learning. The next step is to move from mass consumption, classroom-driven model to create analytics-enabled learning that is micro personalised to each individual's capabilities, challenges, and learning styles.  
The moment for this digital future is not in the imagined tomorrow, but now. Digital education platforms can enable accessible learning at scale with asynchronous classrooms that will allow non-linear learning. These sentient and modular experience platforms fit right into the continuous learning paradigm that is fast emerging, to enable just-in-time lifelong learning and micro-credentialing on the job. 
The reinvention of the learning core will further free teachers to focus on progress oversight as smart content creation, personalised learning plans and student dashboards which are automated through technology. This hyper-personalised learning experience will serve to reignite student's hardwiring for learning. After all, technology, is the pen and paper in the hands of teachers and students of today, and tomorrow.