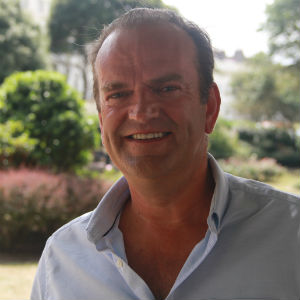 By Richard Latham, CEO, Wellmind Health
In recent years, progress was starting to be made in tackling the stigma around discussing mental health in the workplace and at leadership levels.
With the added strains brought on by the COVID-19 pandemic, lockdowns and the resulting uncertainties, it is all the more vital that we accelerate moving the needle on this important subject.
Mental health issues and demand for support have increased substantially, while traditional means of accessing and delivering diagnoses and treatment have been curtailed due to social distancing measures and pressures on the system. Fortunately, there are additional options and ways in which we can help to maintain or improve our own mental wellbeing which are mentioned later.
Ordinarily, the demands of being an entrepreneur or business leader can be extremely isolating and the nature of the roles mean they come with added pressure. A 2019 study commissioned by weare3Sixty, an organisation focusing on founder wellbeing for start-up success, reported that founders are over five times lonelier than the UK average and have anxiety and depression levels that are three times higher. The pandemic has ushered in further levels of uncertainty for business leaders and their teams, with leaders also carrying the added consideration of their staff's mental wellbeing and ultimate responsibility for their companies' futures.
Nationwide, data from the Office for National Statistics reveals that the number of adults experiencing depression almost doubled after the pandemic began. For some workers and business leaders, lockdowns have meant entire industries grinding to a halt, with restrictions on work, travel and social lives taking their toll, compounded by issues relating to individual circumstances, from loneliness and isolation to overcrowding and additional care burdens.
Physical channels of communication have been broken and mixing with others from the same industry who share similar challenges is no longer possible at events and conferences. Online conferences are highly valuable, but lack the same opportunities for leaders to engage with informally and discuss spontaneously shared problems with their peers. It is most welcome news that the prospect of effective vaccines is on the horizon, however a full recovery and return to normal is a way off for many.
As well as contending with a rise in mental-wellbeing issues on a human level, an increase in levels of poor mental health of staff and leaders also impacts on our ability to overcome the new economic challenges we now face. Resilience and innovation will be important factors in our ability to recover as quickly as possible, but reductions in mental wellbeing affect performance. As such, sharing experiences, providing support and encouraging open discussions about workplace and leadership mental health have never been more important.
Here we share three top tips for helping to maintain or improve your and your teams' mental health at this time:
Encourage personal time and regular meditation
Taking time out to slow down and focus on our personal needs is not always easy, even at the best of times. For business leaders, there are now additional tasks that might have to be undertaken. Even for staff on furlough, personal circumstances can make it difficult for them to find the space and time to reconnect with themselves. There are multiple benefits to be derived from meditating, such as reduced stress, anxiety, and fatigue, better emotional wellbeing, increased attention span and improved sleep, plus digital meditation aids are available to help guide you.
Keep active – physically and communicatively  
Raising your heart rate above resting for a few minutes a day has huge improvements on your mental state. A mere ten minutes of brisk walking can improve mental alertness, energy and boost our mood, and simply being amongst nature or in green spaces has also been shown to have many positive effects on our mental and physical wellbeing. Actively maintaining open communication channels, especially during lockdowns, is an important part of sharing burdens with loved ones and receiving support, and helps enable team members to express themselves if they are struggling.
Explore digital mental health support
With an estimated 10,000-plus mental health-related apps now available on the worldwide market, there's a wide choice of tools on offer to help you improve your own mental health or your team members to improve theirs. Mental health apps offer ease of access and 24/7 availability, meaning they can be completed at your own pace, and they can reduce the stigma associated with accessing mental-health support. They can also be highly effective. There are, of course, variations in the levels of quality and effectiveness of apps so it's important to find what works best for your and your team's needs.