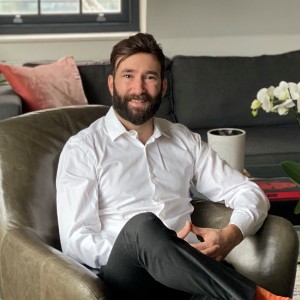 By Johan Hajji, co-founder, UpperKey 
With lockdowns still in place across Europe, rental demand is prone to fluctuations, and it can quickly peak when people are allowed to move around again.  
We saw this in the UK back in June when demand for lettings briefly went up by 22% as a result of lockdown break-ups, employment changes and urgent relocations. It is more important than ever that lettings agents can scale quickly to handle pent-up demand.  
And, while the real estate market has been slow to leverage technology, it has woken up to the need to embrace innovation to run more efficiently and maximise profit margins.  
The PropTech revolution is finally happening. Here are just some of the ways technology can be used to enhance the performance of your property business.
Streamlining operations
Companies must prioritise operational excellence to meet surges in demand, and there is huge potential for automation to drive process efficiencies. One basic example is that a renter should be able to choose the flat of his dreams, click book, upload his ID and payslips, pay for his stay, and get the keys – all without employee input. Automation enables these processes to happen as smoothly as possible – yet just 31% of businesses have fully automated at least one function, according to McKinsey, so there is still a long way to go.  
Making faster, smarter decisions
To maximise income, property owners need to be able to acquire buildings or apartments and get them ready for rentals as fast as possible. This process could be dramatically sped up if they were able to input property information into a tool which confirms if it meets their requirements and will yield the required return on investment. Property owners would also benefit from having a database of approved furniture, including things like sofabed styles, kitchen appliances, bathroom standards and TV sizes, so they can speed up time spent on furnishing. This would ensure consistent high quality and fast decision-making.  
Improving client relationships
Technology is not just a time saver; it can also be the catalyst for higher-value interactions with clients. Relationships drive the property business and we need to be there for customers on their terms, not ours. Communications with tenants and landlords need to be as smooth as possible.  
Engaging employees
In addition to the obvious benefits of technology freeing up time for employees to spend more time on higher-value tasks, collaboration technology such as Zoom, Slack, Zappier, Airtable and Trello can keep teams connected – particularly when more people are working from home. Property businesses should encourage information sharing among employees, so they can continue to learn from one another and make better decisions.  
Scaling
The game is to make it as easy as possible for new offices to launch. If your property business has the same core processes, underpinned by the same technology, then you can open up in new cities very easily. Now is the ideal time to review processes which could be enhanced through technology, and potentially develop new solutions internally to fit exact needs and processes. There is no point in automating bad processes, so focus on the ones which are already working well and make them better. Investing energy into this now will make sure property companies are ready to meet demand when the market inevitably explodes.