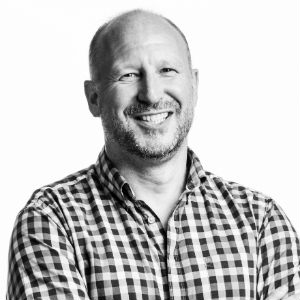 By Martin Prigent, Aryza UK 
According to a recent government report, the overall number of individual insolvencies in England and Wales increased by more than 12 per cent between Q1 and Q2 2020.  
While this increase was, in part, driven by delayed filing of cases as well as COVID-19–related measures implemented by the government, which provided some form of interim protection for consumers, the underlying need for debt solutions is expected to rise. 
So how can innovative new technology help creditors and insolvency practitioners better advise consumers, guiding them through their restructuring journey and ensure they feel listened to throughout? 
The Individual Voluntary Arrangements industry responded quickly and positively to the COVID-19 crisis, with creditors, practitioners and regulators working in unison to provide more flexibility to those affected.  
It's important this work continues. With the latest figures showing that the UK unemployment rate had risen to 4.8 per cent by September, 0.9 percentage points higher than a year earlier and 0.7 percentage points higher than the previous quarter, it's likely we'll see a surge in the number of people struggling financially in 2021. 
When executed well, the IVA has the potential to be the most effective debt solution on the market – designed to help people through long, entrenched problems and set them on a healthier financial path. 
Recent data shows that IVA success rates are starting to improve and some attribute this to the rise of FinTech, making the process easier and more accessible for consumers.  
In fact, according to a 2019 EY FinTech report, the global adoption of fintech services has increased from 16 per cent in 2015 to a staggering 64 per cent in 2019.  
The same report found that of the 27,000 consumers surveyed, 96 per cent showed awareness of a fintech transfer or payments offering, and three-fourths had used one before. 
This makes a compelling case for new technology and the benefits it can bring to an industry heavily dependent on engaging and supporting consumers effectively. 
Digital solutions can help practitioners guide clients through the full insolvency process, via simple and easy to understand platforms. Tools built with full compliance in mind can ensure all statutory requirements are met across jurisdictions.  
And, via secure and automated communication, the overall handling of an IVA can be streamlined.   
It's important consumers feel in control of the process and are able to login and access easy to understand breakdowns of their progress, repayment plan and, if necessary, access advice or guidance.  
They should look for software designed to support ethical and bespoke financial advice – ensuring the customer's best interests remain a priority throughout.  
Shifting towards a more consumer–focused solution can lead to a far more satisfactory outcome for both consumers and practitioners. 
With a recession looming and unemployment continuing to rise, now is the time to leverage the huge opportunities presented by new technologies, to help customers better navigate the long and complex journey out of insolvency and onto a better financial path.