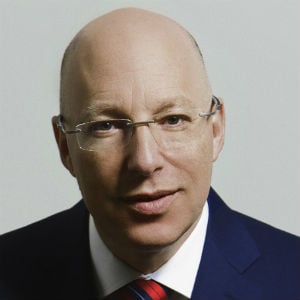 By Bernard Ross, CEO and founder, Sky Medical Technology
Liverpool is famous for its music, fashion, sports and culture. But the city region is also home to the fastest supercomputers, and the most specialist hospitals and health centres in the UK outside London.
Liverpool is now in the top ten places in the UK for tech start-up businesses, according to research from the Centre for Entrepreneurs. Recent Tech Nation data shows the North West attracted £600 million in venture capital investment in 2019, with a total of £77 million being invested into emerging technologies. The region is home to a number of innovation hubs which foster the relationships between companies and industry, including Sci-Tech Daresbury and Sensor City.
The city has built a reputation as a centre for gaming, with global brands such as Sony and Codemasters making Liverpool their home. But the region's technology industry is now moving into new frontiers such as MedTech and AI.
Rebalancing the scales
This year has shown an increasing demand for pioneering technology which can combat not only the pandemic but also future challenging medical problems. Medical technology innovations have become a lifeline for healthcare systems around the world. In fact, the NHS spends approximately £6 billion a year on medical technology, such as medical devices, equipment and digital tools.
On a wider scale, the European MedTech market is estimated to be worth more than €120 billion, with the UK leading the way in research, development, and implementation of new medical devices. Driving this growth is an ageing global population. People living longer means more people in retirement, not necessarily contributing to economic output and taxes, but relying more on the healthcare system.
The pace of medical development has also meant serious medical issues such as heart disease and cardiovascular problems, such as strokes and blood clots, are now more treatable than they were in the past and people are living with chronic illnesses and conditions for longer. While this is a positive consequence of scientific breakthroughs and research, it puts a strain on healthcare systems.
Medical technology can help to rebalance the scales by equipping medical professionals with the right tools and making healthcare delivery more efficient, reducing the financial pressure on the NHS while enhancing patient outcomes.
Innovation hub
As a global leader in health and life sciences, Liverpool City Region is paving the way in research fields as diverse as Precision Medicine to Infection Control, Children's Health to Big Data. This makes it an ideal environment to develop evidence based, effective MedTech solutions.
Sky Medical Technology has a wearable medical device – the geko™- which is applied at the knee and sends a small electrical pulse down the lower leg to increase blood circulation, addressing a range of circulatory disorders. Sky is conducting clinical research within the Liverpool Enterprise Partnership zone and working closely with the region's university hospitals to improve patient care.
Being headquartered in the Liverpool City Region has unlocked a network of other innovative companies in the region, as well as access to the professional support needed to grow at Sci-Tech Daresbury. The company is surrounded by manufacturing expertise – companies with years of experience in plastics and supply chain management – and, crucially, a wealth of access to early-stage funding.
The future is bright
Liverpool City Region has some of the most innovative technology companies right on its doorstep, which have shown resilience and growth during the pandemic. With the right funding and support, the region has the potential to continue delivering breakthrough innovations that can solve some of the world's most challenging problems.