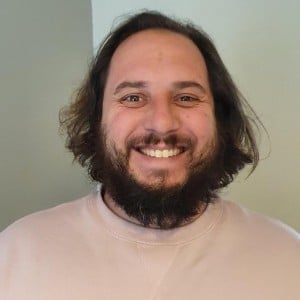 By Alain Lolliot, technical director, Pro Motion Hire
Pro Motion Hire is a rental company for the film and television industry hiring out cameras, lenses, lighting and audio equipment for production companies, channels and independents. 
Our clients include the BBC and Sky and our equipment has been used in programmes including Escape to the Country; Married at First Sight; and One Strange Rock on National Geographic. We're also used for commercials and music videos. 
Pro Motion Hire was founded in London by Duncan Martin in 2005 and I joined the business in 2006.  We now have 30 staff across two offices in Manchester and London. 
We opened in Manchester in 2015 in The Sharp Project and recognised that we needed to do more around IT so treated it as a bit of a testbed. 
I was working in a very collaborative way in my personal life in terms of holidays and events with my spreadsheets and couldn't understand why we couldn't do that at work. 
I started looking at Office 365, collaborative documents, cloud and being able to access anything at anytime from anywhere. 
That began the journey. We started talking to a managed service provider (MSP) called Everything Tech. We moved to VoIP for business which meant any member of staff could answer the phone no matter which office they were in. 
Overflow calls could go to any office so customers were never left waiting on the end of a phone. In our industry if a new customer rings three or four times and it isn't answered they'll ring another competitor. We had more visibility of our staff if they were out at lunch or had their out-of-office on.  
The next thing we did was move to Microsoft SharePoint. We had a physical server in our London office. That was running our file server, terminal server and a bunch of other servers. 
However our asset management software, which was also based on that server, was taking up more and more physical resources and needed more RAM space. 
Instead of buying more hardware, services and RAM we moved the file server to Microsoft SharePoint, which immediately freed up physical resources for our other servers and made all our documents available from any Office365 log-in from any device. 
When Covid-19 struck in March 2020 Pro Motion Hire's staff were able to transfer to working from home seamlessly. None of our customers could tell we were working from home for weeks because it was as simple as turning your laptops on. 
We work very closely with Microsoft Gold partner Everything Tech and took more advantage of Teams. We were using Teams before, but the pandemic really accelerated our use of it. 
We switched our VoIP within Teams and created one integrated platform. I'm really looking forward to the light version of Outlook. The dream is you just open up Teams and you have your emails, chat, conversations, phone etc all in one software package. 
One of the benefits of the digital transformation is it's left us less reliant on emails. For example, I've just had a week's holiday and normally I'd come back to between 2,000-3,000 emails. Now I have around 120 to go through because we use chat. I'll still have 50 important emails to go through but now it's out of 120 emails instead of a giant haystack of 3,000. 
The digital transformation has made the business more agile and productive.  We are far more efficient at replying to inquiries as they are directed to the appropriate department or person immediately and with higher visibility than before. 
We don't have handsets anymore. Instead of physical phones we have headsets. 
The digital transformation was already happening, but the pandemic has accelerated the process. We wanted to decentralise our IT beforehand, but it helped us massively adapt to the pandemic. 
——————-
Ruth Hall, managing director of Everything Tech: "Pro Motion Hire first engaged with us back in 2016, initially to improve their day-to-day IT infrastructure which we did.  
"Since then, their appetite to engage and invest into technology has been perfectly matched with our ability and passion to deliver improvements within the Microsoft Modern Workplace arena.  
"This has delivered both cost savings and growth for Pro Motion Hire. As a Microsoft Gold partner we are experienced in delivering business improvement.  
"We do this through collaboration of the Modern Workplace solutions and the customer's needs which delivers actual results.  
"With a dedicated Microsoft Modern Workplace arm within our managed service provider (MSP), we would encourage any business who want to improve or streamline their business using technology to contact us.   
"We are specialists at enabling growth through engaging technology and are delighted with the results this has had for Pro Motion Hire."