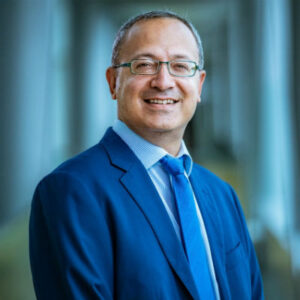 Vivek Chaudhri, Global Head of Digital Innovation at BAT
The COVID-19 pandemic has delivered a global economic shock.
In June, The World Bank forecast that this global health emergency will cause the global economy to shrink 5.2% in 2020 —the deepest recession since WWII.
In August Britain recorded its sharpest recession for 100 years and the worst of any major economy in the world as its output fell by more than a fifth (20.4%).
Earlier this year when Britain's Secretary of State for Digital, Culture, Media and Sport, Oliver Dowden, announced plans to create a new national digital strategy it is perhaps no surprise that he mentioned one word eight times: growth.
As Mr Dowden acknowledged this will be Britain's third national digital strategy but never has one been so important.
At the height of the pandemic, as businesses and shops closed, footfall in Britain's towns and cities decreased by more than 80% and public transport usage fell by more than 95%.
Even now footfall is still more than a third lower than it was a year ago and public transport usage is more than three fifths less.
It was the power of digital that kept the global economy going.
According to the World Economic Forum, internet use across Europe rose by 70%, the use of some communication apps doubled, and the world saw a 146% year-on-year growth in April 2020 in online retail.
In the UK Mr Dowden correctly identified that turnover for SMEs on eBay grew by more than a third during the lockdown.
How can Britain's new national digital strategy deliver growth?
Increase productivity
Economic analysis and news reports over the past two years have shown that Britain has faced a lost decade of productivity growth.
Statistics show that French and German workers can produce in four days what the British workers can produce in five days.
Digital technology enables businesses to work more quickly using computers and AI than pen and paper.
It also empowers business by enabling them to collect data which provides business leaders with more visibility about what is actually happening inside their business and gives them the opportunity to innovate and respond accordingly.
A white paper by the Centre for Economics and Business Research in 2012 highlighted that more effective sharing of data within and between organisations can unlock £149 billion of operational efficiencies and £66 billion of new business and innovation opportunities in the UK alone.
The German Ministry for Economic Affairs and Energy forecasts that digitising industry will increase productivity by 30%, and reduce costs by 2.6% annually.
Deliver increased investment in infrastructure and tech

With so many of us now working from home, I am more aware that there is still a disparity between areas of the country that have access to fast internet, and those which don't.
Bringing full-fibre / gigabit broadband and 5G to more parts of the country (city and rural) would help democratise digital transformation.
Incentivising businesses to invest in technology which aids digital transformation through grants or tax relief would enable organisations to maximise their potential. This should be particularly incentivised towards smaller companies to address Britain's long tail of unproductive companies.
Faster internet connectivity empowers businesses to build better platforms, smarter and more intuitive apps as well as hyper-automation could transform a business and its growth.
It is also desperately needed to enable new technology such as the Internet of Things, smart devices, Big Data, connected and autonomous vehicles and smart cities and homes to reach its potential and deliver transformative growth opportunities for businesses.
Deliver digital skills and training
Creating regional centres of excellence for digital skills, aligned with the needs of regional UK tech clusters would bring new knowledge to people and businesses that need it, and help them to connect to a global digital network of people and businesses.
Giving Britain's workforce better digital literacy will enable them to access new job and business opportunities as they buy and sell online.
Digital skills are not just about adapting to technology, but about creating a growth mindset, which can be more difficult to train, implement and embed than hard skills.
Again, businesses should be incentivised to invest in digital training through grants or tax relief to help the UK build a highly skilled digital workforce and future-proof organisations.
Lastly, with a continuing rise of unemployment expected due to Covid-19, ensuring young people and the unemployed are re-trained in digital skills and technology would enable them to take on jobs in growth industries.
When it was published in 2016 Germany's national digital government aims to deliver gigabit broadband network for the entire country by 2025 and launched a "New Start-up Era", to assist start-ups and encouraging cooperation between new and established companies. Germany is strengthening data security and are investing in digital research, development and innovation.
A part of the German strategy closest to my heart is the pledge to introduce digital education at all phases of life. Digital and technology, by their very nature are ever-evolving and therefore we need to be constantly learning. From helping to create a digital mindset, to offering hard skills such as coding, education is the key to delivering a more digitally enabled society.
Britain's new national digital strategy has the power to enable its people to achieve more.
To this extent, the national digital strategy can enable the Government to meet this Government's levelling up agenda helping to upskill the old and the young, the rich and the poor, the rural and city-dwellers and the north and south.
The new national digital strategy provides an opportunity to help drive Britain out of recession and be society's great leveller. By creating new opportunities for those excluded from physical workplaces due to disability, commitments as carers, or looking after children, it can expand Britain's workforce and the diversity within it.
Britain's new digital strategy should not just focus on the ability to spur economic growth but also capture the opportunity to deliver personal growth for the people of Britain.