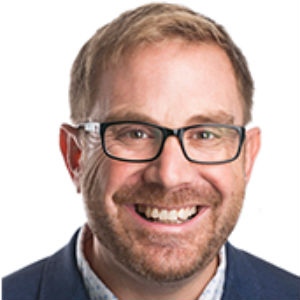 By Jim Herbert, VP and GM of BigCommerce EMEA
Optimising omnichannel
Merchants may have made headway during Black Friday by ensuring they optimised an omnichannel presence and utilised different platforms and marketplaces that consumers are likely to use.
When thinking about the omnichannel strategy, merchants must consider the device used as much as the channel. Mobile commerce sales in the UK are expected to grow to £61 billion in 2020, while social commerce through platforms such as Instagram is also a rapidly growing trend. According to the platform, 60% of Instagram users say they discover new products through their feed.
Established retailers have looked to bolster their omnichannel visibility ahead this year's sales season. Marks & Spencer recently overhauled its omnichannel presence, relaunching its loyalty app in time for Christmas and Black Friday. Already, it has seen over one million new customers. Optimising an omnichannel presence and staying on top of shopper trends will enable merchants to cover the various bases from which customers can begin their shopping journey.
Factoring in fulfilment, delivery and returns
Deliveries and returns play a significant role in influencing purchase decisions. Research conducted by Klarna revealed that nearly a fifth of UK shoppers admit to abandoning cart items once a week, largely due to delivery frustrations. For Gen Z shoppers, that translates to a lack of fast and affordable shipping options. On the other hand, 96% of shoppers would shop with a merchant again based on an easy returns experience, and two-thirds (69%) don't want to pay for returns shipping.
With lockdown hampering click & collect services, merchants need to ensure they have a system in place that can smoothly manage the fulfilment and returns process to meet heightened consumer expectations.
Couriers are reacting to this. For instance, Royal Mail recently announced its new 'Drop and Collect' service, which will see the service collect packages from doorsteps for the first time in the company's history. This may ease the strain on delivery services, while making it easier for shoppers to make returns. For merchants, identifying the right courier partners and not simply relying on one should enable them to meet consumer demands and fulfil orders and returns for this sales season.
Site strength and longevity
The strength, flexibility and durability of an ecommerce site will need to be up to the task this year to cope with the anticipated surge in online shoppers. According to Google, a delay of up to five seconds on load speed can increase bounce rate by 90% – thus optimising speed is a must.
The ecommerce landscape will be ever-changing so merchants need to react to this by offering sales and promotions in line with consumer trends. In fact, many retailers chose to treat Black Friday as a month of deals, rather than a single sales day.
A site's ability to be agile is also a critical component for online success. Site downtime can be costly; Gartner estimates it costs businesses $5,600 per minute. So, using a platform that minimises this disruption and easily allows backend changes without affecting the storefront is essential for the lockdown sales season.
Foundations for future growth
During the first lockdown, we saw some high street retailers quickly sell out of sought-after products which then turned shoppers to smaller retailers with available stock. A similar trend could follow in this lockdown, presenting an opportunity for independent retailers.
Having the right ecommerce set up covering multiple touchpoints, delivery and return options and an agile site that can manage traffic surges without disruption will set merchants up for success in the holiday sales period.