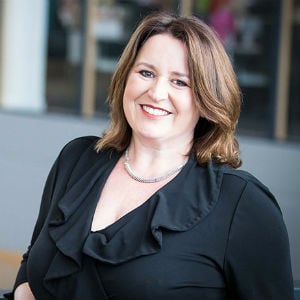 By Joanna Swash, CEO, Moneypenny
Keeping your cool in a crisis can be hard enough to deal with, especially one that pretty much all of us didn't see coming, however much we referred to our prepared business continuity and crisis plans.
Add to that the influx of customer queries and questions and it can be hard to see the light at the end of the tunnel. So, how do you maintain your exceptional levels of customer service and the trust that you have built up with your customers?
Stay calm
How you respond in a crisis is always the most important thing and getting the fundamentals right can be easier than you think. We need to learn from this pandemic and to look forward. In order to survive, our businesses need to be agile, flexible and even the business model may need to be adapted or change, all at a rapid pace. Take this moment to revisit business continuity and crisis plans and plan for the unexpected. Don't focus on specifics though, your plan needs to be able to be adapted – those who have a flexible plan will be more resilient.
Use what you know
You don't have to reinvent the wheel either, use your data to make informed decisions. It is more important than ever to analyze your business data. For example, we discovered that despite a boom in the use of social media to contact businesses, the telephone remains the most important communication method for customers to connect with businesses.
Stand in your customers' shoes
Customer service is all about making customers feel valuable and important and all customers deserve your full attention and a positive attitude. Do not treat them as a number or a one-off transaction. People will remember the business that made an effort to call them to keep them updated on the status of their services and are likely to repay them with brand loyalty. In a time when face-to-face meetings are not able to go ahead, or advised at all in some cases, this is your lifeline. One simple call can make all the difference.
Respond promptly
We live in an age where instant gratification is the norm and that means that today's customers want to be able to get in touch quickly and easily. Long periods on hold or phones ringing out are not acceptable. Whether it is immediate answers to queries or a simple human contact to reassure them, clients expect quick responses with accurate information. When lockdown restrictions are eased, clients will require this even more.
Listen and Learn
True business partnerships are a two-way street. And you can always learn from feedback, positive or negative. Be open and even request their opinions and suggestions, it lets customers know that you do value them, what they think and what they expect of you. As for complaints, someone once said that they are opportunities for improvement. However hard you try, you cannot please everyone all of the time. Listening and reacting to what you hear can help to build a long-lasting relationship and that is the ultimate aim.
Trust your people
Your people are your strength so trust those that you employ, otherwise, I'd ask why you employ them? Trust them to be professional, to take responsibility, to be honest and to do all of the things we have listed above. We noticed that productivity increased during lockdown when all of our people were working from home, with people doing that little extra at the start or end of the day. Having said that, we also had to tell people to 'go home' as they found it difficult to switch off.
Don't overcomplicate matters
As we have all experienced, tech during lockdown has boomed with the use of tools like Zoom, Google Meets and Microsoft Teams. The companies that embrace new tech, such as live chat bots and AI will reap the benefits. As a consumer nation, people are more tech savvy but they also expect getting in touch with you to be straight forward. And you need to provide them with a choice. Your customer service offering should include many alternatives, from phone and email to Live Chat and messaging.