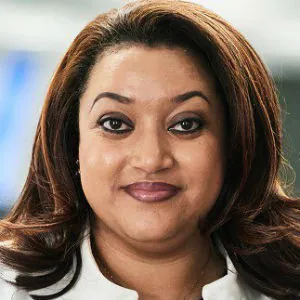 By Valerie Moran, head of operations, eComm
If you look at the tech industry as a whole, there are not enough minority people in high-profile roles. 
When I was growing my previous business PFS with my husband Noel, I couldn't find many other women of colour in FinTech. Since I owned the business, I decided to create an open–door policy – a community within my own workforce which embraced people from every background.  
That policy allowed people to see that if they worked hard, they would move up the ranks. It shouldn't be about where you're from or who you are: you should look at whether the individual is right for a particular role. 
We had 52 per cent women on the workforce as a result of creating equal opportunities for both genders. And then, where we felt there was potential within an individual, we provided training and helped move them up through the ranks.  
I think that's very important: you might not necessarily have somebody who's got all the qualifications, but that person might have a lot of potential and be willing to give their all for a particular role if handed the opportunity. 
It worked very well because, whenever we aimed to pioneer a new market, our employees helped us to understand the culture in their native countries and how to roll out the product there.  
If you do business with people from different backgrounds all over the world, what's so wrong about hiring them yourself?  
One thing I realised by doing this was that it created a warm sense of belonging within the business, and an appreciation that everyone was equal and the same.  
There shouldn't be any glass ceilings. The only limit should be your potential: if you limit yourself, then I can't do anything about that; but if you have potential, you can get to the very top. 
Diversity and inclusion has to start with the leaders in a company. It is not enough to have a HR policy, write about it and hold seminars to discuss it. No. It's not about that. It's about changing the mindset.  
When you change the mindset of the leader in the company, you also change the mindset of those below them. All the managers and everyone else within the company will embrace that culture.  
I think that's where it needs to really start off; otherwise, it's just a policy introduced by the business and nothing ever really happens.