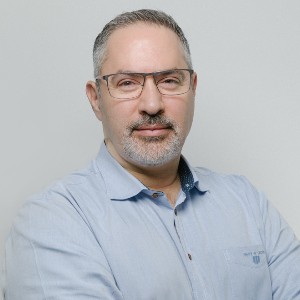 By Nikolas Kairinos, CEO, Soffos.ai 
The past 12 months have prompted something of a cultural reset for education providers.  
In response to the pandemic, schools, universities and businesses alike were forced to re-adjust their ways of working entirely. To deliver on corporate learning and development in a world with COVID-19, for instance, learning leaders across all business sectors have had to move away from the traditional methods of delivering training to their employees.  
As educational institutions switched to a 'University of Zoom' working model, videoconferencing solutions naturally came to the forefront to facilitate seminars and conferences too, with business leaders looking to leverage the latest and greatest technology to fill the chasm. 
Now that more signs are starting to point towards a gradual return to 'normal', a debate has raged as to whether new practices will outlast the lifespan of COVID-19. Particularly within the EdTech space, a question I am frequently asked is whether the tech solutions that we have relied upon so heavily in recent months will stick around in the post-pandemic world. 
The office isn't dead, but it is changing
The simple answer to this question is a resounding 'yes'. While it is true that employees are likely to return to traditional working practices in some capacity in the near future, and offices will eventually be able to resume their in-person training programmes, I would hedge my bets on companies beginning to operate within a "hybrid" model of working.
Flexible working practices will constitute the new norm, and innovative EdTech will prove an important component to facilitate a sense of collaboration.  
Yet it is important to remember that the obstacles that learning leaders face today are no different in practice to those that were already in play before the pandemic – namely, the challenge of presenting learning content in a way that is effective for each individual, rather than promoting the passive absorption of information.  
The uptake of EdTech solutions over the past year offers a workable solution to this longstanding issue. Indeed, emerging technologies like artificial intelligence are able to provide on-demand and hyper-personalised training, with learning leaders able to capitalize on its ability to recognise and appreciate individual differences.
After all, not every employee works or learns best in exactly the same way, or at the same time in the day, and some members of staff might need ongoing support as they move up the corporate ladder. 
Unlike traditional learning models, whereby learners' needs might be overlooked due to the very nature of an oversaturated learning environment, sophisticated EdTech solutions can detect when people are struggling and adapt their output.
This is done by analyzing user performance in real-time, testing the retention of knowledge, before then developing a roadmap for improving knowledge and skills in this area.
On a wider scale, this means that once companies have gotten over the initial investment of creating the appropriate frameworks, learning will be more cost and time-effective than ever.  
Pioneering EdTech isn't just a stopgap solution
A hybrid model will also naturally have an impact on the different kinds of tech that are starting to come into play. In the near future, immersive technology like augmented and virtual reality will be relied upon to emulate the camaraderie and socialization of the workplace, such that the difference between the office and a worker's kitchen table will be almost indistinguishable. 
Many business leaders will be acutely aware of the fact that a physical workspace is an important factor to foster an organisational culture, and ensure staff satisfaction and productivity. Though not yet widespread, state-of-the-art VR headsets will be able to replicate this office setting in "super resolution" to guarantee that staff get the most out of training, and provide the illusion that they are receiving in-person peer-to-peer learning.  
P2P learning is considered one of the most effective methods of knowledge transfer, as it is built on the foundation of positive feedback loops: after gaining knowledge, learners have the opportunity to practice applying that knowledge, receive constructive feedback from their peers, and reflect on what has been learned.  
More than half (55%) of learners prefer this mode of learning, which suggests that technologies that can accommodate this demand are among some of the most significant trends in EdTech. Indeed, the value of AR and VR is predicted to surpass $5.3 billion by 2023.
No doubt, a pool of opportunities will surely open up in the months and years to come, which will put experiential learning at the heart of education. With VR and AR, learners will benefit from enhanced knowledge recall due to the active learning process involved, as well as improved retention and engagement. 
Ultimately, as life slowly begins to return to the way it once was, technology will remain a vital component of the new working environment. I look forward to seeing how employees emerge better equipped to reach new heights in their professional lives. 
Coronavirus
COVID-19