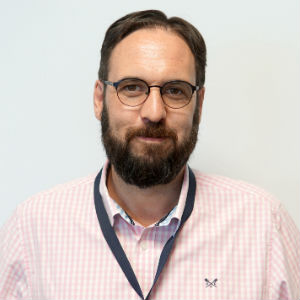 By Ross Kittlety, Head of CCM at Paragon Customer Communications
The UK economy may slowly be edging back towards some sense of normality, as more businesses begin to re-open their doors and commence trading, but the market ecosphere today's organisations face is far contrasting to the one experienced just a few months ago. While the pandemic certainly hasn't gone away, it has undoubtedly already had a lasting impact on the psyche of the customer.
Indeed, shifting consumer mindsets – fuelled by an intense period of isolation and remote working – have seen many individuals wish to become touchless and digitally-driven customers. Even those previously reluctant to use online channels, outside of the traditional Gen Z and Millennials, have been forced to shift their habits to embrace the world of digital.
For enterprises, particularly those accustomed to face-to-face interactions for driving growth, this has marked a paradigm shift not only in the way they do business but also in the strategies they deploy to provide a memorable customer experience (CX).
However, with the return to business continuity likely to take different shapes and happening at differing speeds for individual industries, there is no single strategy which will deliver a silver bullet for attracting customers in the new market. So how can brands adapt, pivot and change their strategies in order to prepare for a post-COVID-19 landscape?
Seeing the bigger picture
During this 'age of uncertainty', one way businesses can gain a controlled-perspective is through the implementation of structured, yet responsive, omni-channel communication strategies that carefully consider each stage of the ongoing crisis and adapt to market changes.
In a period of months, or even weeks, organisations may need to seamlessly and quickly transition from an approach that solely focuses on reassuring customers about the safety of their products and services, to one that hones in on specific revenue opportunities to aid business recovery.
Throughout all of this, businesses will need to engage customers with speed, efficiency and relevancy across a broad mix of marketing channels and media – some of which may have previously been unexplored.
Achieving omnichannel proficiency
For companies already faced with the challenges of managing a difficult and ever evolving situation, as well as feeling the economic squeeze of the outbreak, achieving the omnichannel proficiency necessary to effectively deliver such strategies can seem especially challenging.
The positive news is the eco-system of innovative marketing technologies now available to businesses across all industries can offer an effective solution to navigating these multifaceted communication challenges.
Innovative technologies such as artificial intelligence (AI), cloud technology or machine learning, for instance, have an innate ability to effortlessly bring together all aggregated customer data, from disparate systems in different formats and of varying quality into a centralised view.
This, in turn, not only leads to a critical understanding of customers' unique behaviours, preferences and stage in the customer journey, but also communication strategies that benefit from customer-relevant messages, incisive targeting, and by utilising the most appropriate channels, greater cost-efficiencies.
Overcoming barriers to change
Of course, how rapidly brands embrace such innovation will depend on an assortment of influences, none more so than the digital maturity of the business in question. A lack of digital expertise, for instance, will require not only new communication tools and technologies, but also the fundamental experience and knowledge internally to effectively implement them.
Equally, for many less digitally-inclined businesses, convoluted IT frameworks and legacy systems already in situ fail to provide the adequate delivery infrastructure to support heavily data-rich customer communications management (CCM) delivery models, as well as the cloud-based services like AI they often incorporate.
As a result, often the greatest trial is not the integration of the innovative technology itself, but rather managing the ecosystem of internal systems that sits behind it. Only by deciphering present systems – and removing those that are no longer essential under digitally-led service models in the post-Covid market – can brands truly create value for customers as quickly as possible and with the least friction.
It is in this regard that the capabilities of an experienced customer communications partner can be particularly beneficial. With the right marketing expertise on hand, businesses can effectively remove the barriers that had previously hindered change, and seamlessly usher in the next phase of their communications strategies to drive post pandemic growth effectively.
Coronavirus
COVID-19