More and more, both firms and individuals are looking for ways to offset their carbon emissions – and agroforestry will go a long way towards meeting the globe's shared climate goals. Rabobank has developed a platform which could see smaller landowners engaged in the climate fight for the first time.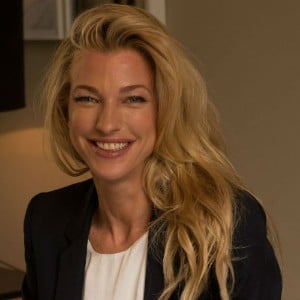 By Nicole Junkermann, founder of NJF Holdings
Increasing numbers of corporates and individuals are keen on offsetting their carbon emissions – but it is not always easy to do so.  
One solution is agroforestry – the intentional combination of agriculture and foresting – which sees bushes and trees planted on farms and pastures. Those 'forests on farms' do a great job as carbon catchers, and Rabobank seem to have found a way to commercialise the process whilst also tackling the global CO₂ challenge.
Recently I listened to the bank's Innovation Lead Jelmer van de Mortel tell the Forum for the Future of Agriculture about their new big idea, and why the firm wants to remain a leader in agriculture financing and sustainability-oriented banking.  
Smallholders across the globe are becoming more engaged in agroforestry, which can diversify their incomes with the revenues from fruits or nuts from new trees. This can help to combat inefficiencies, high losses, low yields and sensitivities to climate change in farms.  
Rabobank's platform will connect large corporates looking to offset their emissions with smallholder farmers, who through their tree planting are sequestering carbon. The project leverages Rabobank's roots in agriculture, Microsoft's technology, and integrates remote sensing, artificial intelligence and machine learning. The ultimate objective is to create a global, transparent and transformative platform which will ensure smallholder farms remain both sustainable and profitable.  
Getting smallholders engaged in the practicality, as well as the principle, of carbon capture is a vital piece in the climate puzzle. Data differs from country to country, but one oft-cited study from the journal World Development reckons some 75 per cent of the world's agricultural land is operated by families – and the smallest farms, smaller than two hectares, account for about 12 per cent of the total.   
Too often, those smallholders have been reluctant to get into the carbon capture world. 
The costs associated with the carbon market have made it difficult for smallholders firms to get involved. Monitoring how much carbon has been captured, and certifying it, are prohibitively expensive. Rabobank's support enables to the introduction of agroforestry at scale and uses carbon sequestration credits to make it more profitable. Satellites monitor and measure the carbon captured by the trees, which is then certified and 'tokenised' to be sold to those wanting to offset their emissions. Remote sensing and artificial intelligence will be applied to calculate the carbon sequestration generated, ensuring scalability and increasing the number of farmers that can participate whilst scaling up innovative uses of agroforestry.  
With the pilot phase currently underway in sub-Saharan Africa, hundreds of smallholder farmers have planted over 50,000 trees in cooperation with Rabobank over the past year. The bank has ambitious plans, hoping to sign up 15 million farmers in the next four years.  
It's a hugely exciting project, and I'm excited to see how it grows. Using natural solutions in the form of agroforestry in combination with technology is truly innovative.  
Nicole Junkermann is an international entrepreneur and investor, and the founder of NJF Holdings, an international investment company with interests in venture capital, private equity, and real estate. Through NJF's venture capital arm (NJF Capital), Nicole oversees a portfolio similar in size to a small venture fund across Europe and the US, including in healthcare, fintech, and deep tech.
Partner content