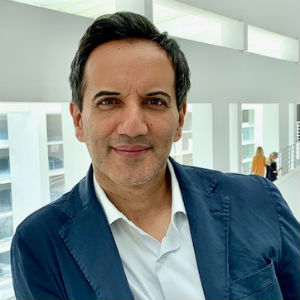 By Iggy Bassi, founder and CEO of Cervest  
COVID-19 forced the world to pause. The outbreak ricocheted through societies and brought economies to a near-standstill.  
Most businesses now face a period of instability as we emerge from the other side of the pandemic. But with $970 billion worth of assets at risk worldwide, businesses can't afford to be struck by climate volatility as they have with coronavirus.  
According to research from Cervest, 60% of UK companies believe climate change will damage their business but just 13% are prioritising addressing it in 2020. 
Events this year have highlighted the importance of preparation, the ability to pivot strategies and adequately assess risk.  
We must learn from COVID-19. Organisations need to address climate security before it's too late.  
Address climate risk collaboratively
This is not a crisis that can be tackled by one single section of society, it needs to be collaborative to be impactful.  
Businesses are not exempt here. While there's a need to recognise the risks the climate has on them directly, strategies can't be developed in isolation. They must consider, and address, the risks it presents to their entire value chain.  
Assessing the challenges a volatile climate presents has frequently been viewed as difficult, expensive or intangible. There are significant barriers to tackling this existential threat, with cost being the main obstacle for nearly half (45%) of UK businesses. 
Acting now, however, means less damage in the long term. But the average business doesn't plan to prioritise tackling the climate crisis until summer 2021.  
Take individual accountability
Many businesses may not plan to take action this year but organisations are gradually facing mounting pressure from regulators, investors and the public to deploy more sustainable practices.  
The IMF's recent Global Financial Stability Report argues that the Task Force on Climate Related Financial Disclosures should be made compulsory for companies to share how they're complying to standards. Businesses will lose significant value if they don't respond to the risks that climate volatility presents. Investors will increasingly demand clear, proactive climate policies to be in place in order to part with funds.  
85% of businesses believe that regulation needs to be enforced to help mitigate the risk climate presents. But there's a lack of clarity on what risks pose the greatest threats to individual businesses, particularly when it comes to climate. Although 85% of organisations claim they care about tackling the climate crisis, most aren't doing anything because they don't know how to take action or they don't believe they can make a difference. 
There's a significant gap between the awareness businesses have of the climate crisis and the action they can individually take to mitigate the implications. A core obstacle is that two thirds (67%) of companies state that they don't have staff with the right skill-set in place to identity, and address, climate risk.  
Navigating the complexity of the climate crisis is, however, a mammoth challenge. Hiring a Climate Security Officer will help point businesses in the right direction but all organisations need access to simplified analysis of how their assets could be impacted. Advances in technology can help provide this holistic view. 
Learn from COVID-19
If we have learnt anything from COVID-19 it's that inherently reactive practices and regulations have no value in 2020 and beyond. There's nothing sustainable about waiting for a disaster to hit. 
The storms and floods in Europe earlier this year are expected to have cost around $2bn to the insurance industry. Costs like these will only increase as the climate becomes more volatile.  
The WMO Secretary-General has called on us to "show the same determination and unity against climate change as against COVID-19". We cannot afford to overlook how—unless action is taken now—the climate crisis threatens to damage the planet beyond repair.  
Businesses have fought hard against the current health pandemic without question or hesitation. We can't afford to wait before climate security is given a similar focus. Grasping the complexities that climate volatility presents to organisations isn't easy. But business leaders need to shift their focus and recognise the gap between their awareness of the climate crisis and their ability to act. Until organisations garner the insights (and clarity) they need to tackle these threats, discussions will be simply hot air.  
A focus on climate security will build not only more resilient businesses but have a restorative impact on our planet. Companies who choose to ignore this crisis risk the long–term prosperity of their future. 
COVID-19