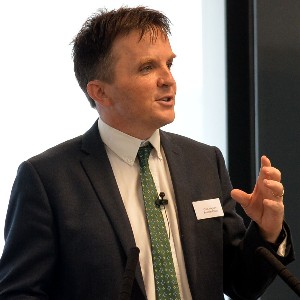 Executive editor Chris Maguire looks back at the 2018 '35 Under 35′
In 2018, BusinessCloud published its '35 Tech Entrepreneurs Under 35′ list. 
This can hardly be described as a scientific experiment, but I decided it would be fun to see what some of the people on the list are up to now – and the results were really refreshing. 
One of the names on the list was Laurence Kemball-Cook of CleanTech company Pavegen, which uses floor tiles to convert the kinetic energy of footsteps into electricity and data. 
Since appearing in the list, the start-up has secured funding from two of the world's richest men in the Hinduja brothers.  
Phoebe Hugh was included on the list for her business Brolly that was disrupting the insurance world. 
Powered by AI, Brolly helped people understand what insurance they needed and then found them the best policies. 
In 2020 it was reported that Brolly had been acquired by the giant Direct Line Group for an undisclosed sum. 
Sean Brown's eCommerce start-up Mercarto was attracting lots of attention when he made the list in 2018. 
Mercarto's technology allows anyone to launch an online store in minutes and in 2019 the Manchester-based start-up was celebrating seven-figure revenues in its first year of trading. 
Tom Pickersgill was another name on the list and he made headlines in February 2021 when his business Orka (previously Broadstone) raised a whopping £29m. 
Pickersgill is a former professional footballer and claims Orka is the market leader in providing tech solutions for shift workers. 
There are so many people on the list doing things like Mike Anderson, at Padoq, and Jordan Appleson, at Hark, but one final name I'll mention is David Grimes, of Manchester-based global delivery platform Sorted. 
I've got so much respect for David because of the hard work he's put in over the last decade and he's attracted several multi-million–pound rounds of investment and seen demand for Sorted's services soar during COVID. 
It's not possible to mention everyone but the full 2018 list can be seen below in alphabetical order. The company names were correct when we ran the original list. 
To see the full profiles from 2018 you can click here; while we also published a second 'Ones to Watch' list alongside the main list, which is available here. 
Mike Anderson, Padoq

Jordan Appleson, Hark

Muhammad Asim, Marq Millions

Chloe Barrett,DigiDentistry Educational Resources

 

Ed Barton,Curiscope

 

Asa Bentley,CreditLadder

 

Miranda Bishop, Talking Social Media

Oliver Bridge, Cornerstone

Sean Brown,Mercarto

 

MarkoBudiselic & Dominik Tomicevic, Memgraph

 

Sam Coley & Steve Pearce,TickX

 

Ben Corrigan, Jonny Plein & Vikram Simha, Pouch

Louis-James Davis, VST Enterprises

Chris Edson & Mike Gibbs,OurPath

 

Tara Flynn, Ratio

David Grimes, Sorted Group

Natasha Guerra, Runway East

James Gupta,Synap

 

Phoebe Hugh, Brolly

Jamie Jackson, 2J Commerce

LaurenceKemball-Cook, Pavegen

 

Aneeqa Khan,eporta

 

Ian Leadbetter & Daniel Reilly, Ruler Analytics

Jonathan Marsden, The Technology Group

Nicholas Mealey, Connex One

Christian Moroy, Edge Health

Dr Anas Nader & Dr JingOuyand, Patchwork

 

Tom Pickersgill, Broadstone (nowOrka)

 

Makaela Richardson, Free the Fresher

MaxRofagha, Finimize

 

Christian Samuel, University Cribs

Nakul Sharma,Hostmaker

 

NicholasShekerdemian, Headstart AI

 

ClaireTrachet, wOndary

 

Devika Wood, Vida