MediaTech
Investment
A video device pioneer recently backed for a third time by Zoom is to launch a London base.
Neat, headquartered in Oslo, Norway, has been valued at around £475 million by the latest investment of £22m from the video communication giant.
The deal extends the companies' close collaboration, which is aimed at driving innovation and giving Zoom users an optimal experience through smart devices which help to integrate the input of remote workers and clients in meeting spaces.
"We are currently pursuing aggressive talent acquisition globally, and expect to have expanded the team to 15 people in the UK/Ireland by December," CEO and founder Simen Teigre told BusinessCloud. 
"We are planning to open an office location in the London area in early 2022." 
Around 30% of Neat's business is in the UK, including two of the world's most recognised global financial institutions. Its UK customers include technology multinationals, educational institutions, legal offices, SMEs and EG Group, which owns the Asda Walmart chain.
"The UK is one of the most dominant markets across Europe, as a result it is key to Neat as we strive to achieve our aggressive business goals," explained Teigre. 
"Our team has a long history of success in the UK market. As the two dominant players in the unified collaboration space, the total addressable market for Zoom and Microsoft Teams is significant, particularly as global businesses transition to some form of hybrid work and hybrid learning. 
"Because of this, Neat's opportunity for business growth is considerable as we deliver unique feature rich devices for Zoom and Microsoft Teams customers.
"Globally, Neat has very aggressive growth goals, spurred by our dramatic growth to date and supported by the latest investment from Zoom. As a key market for Neat, the UK will figure prominently in driving that growth."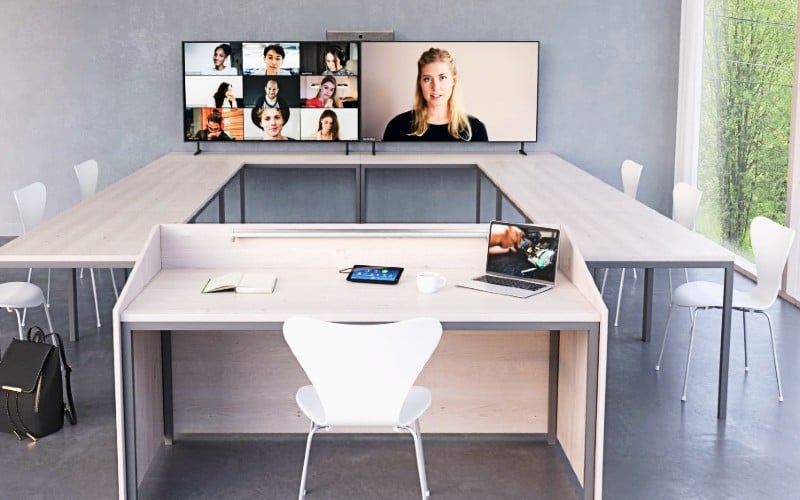 He added: "Since Neat's launch in 2019, we've shared an amazing journey helping customers enjoy delightful experiences across meeting spaces – even as the definition of the meeting space has evolved.
"We look forward to continuing to innovate and deliver unique technology and advanced capabilities that provide customers with rich and meaningful collaboration experiences throughout the hybrid workplace." 
Oded Gal, chief product officer at Zoom, said: "Zoom and Neat have worked closely together to provide customers with an incredible Zoom  meeting experience, and this additional investment reflects our belief that Neat's devices are an outstanding complement to Zoom's communications platform."