Zerolight is changing the way we buy cars and counts luxury brands Lamborghini, Lucid, Porsche and Pagani as customers alongside the likes of Audi, VW and Skoda. 
Footfall at dealerships and car show attendance figures were already dropping, even without the impact of COVID-19, as shopping habits in the automotive world mirrored what was happening in all other forms of retail.  
Yet an appetite to shop online doesn't mean customers want any less of a great service when it comes to investing in one of the biggest purchases they'll make. So if you're not standing in front of the four wheels you've got your eye on, how do you make sure you're happy with the size of the boot, that the interior fabrics you've chosen harmonise with the exterior paintwork or whether your back seat passengers have enough legroom? 
Enter Zerolight. Born six years ago from gaming company Eutechnyx, the Newcastle-based firm creates software to personalise the car-buying journey for consumers and give them a realistic experience via a screen.  
Eutechnyx was creating driving games, including a NASCAR series, when it was asked to use its technology by Jaguar for a car show. Realising the potential, the business created Zerolight to use its gaming tech in the automotive industry and the £6.8 million-turnover business now has a head count of 150, the majority in the North East with others in China, the US and Germany, with customers in 12 countries.   
Real-time rendering technology developed for racing games to bridge virtual and physical worlds is applied by Zerolight to showroom and online configurators for car manufacturers. In late 2020, it launched its configurator for EV brand Lucid, the first fully cloud-based end-to-end shopping journey described by Top Gear magazine as the "best configurator ever built".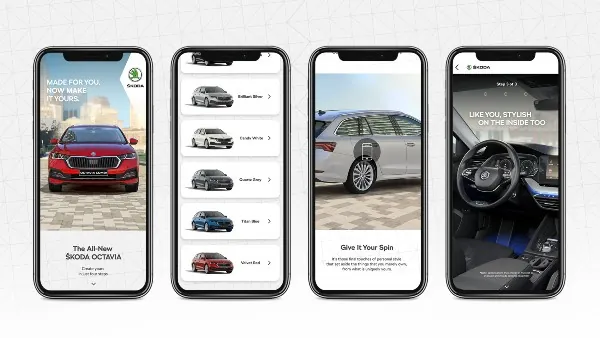 "We're blurring the line between online and retail and making that experience as good as it can be," chief product and marketing officer Francois de Bodinat, who joined Zerolight five years ago from Amazon, tells BusinessCloud. 
"Shoppers used to visit a dealership 10 times on average when they were in the market to buy a car – today they go once. Car show attendance is going down, too, and people spend more time online, so there's been a real shift from physical retail to online." 
Journey shift
Google research in 2016 of the car-buying journey of a 32-year-old mother-of-two revealed she had more than 900 'digital moments' – including searches, YouTube videos, images and dealer interactions – over three months before buying her vehicle.  
According to De Bodinat, this shift from the linear journey of "see advert, go to dealer, leave with car" shows that every digital experience a consumer has is crucial, with car makers and dealers having to do much more to close the deal.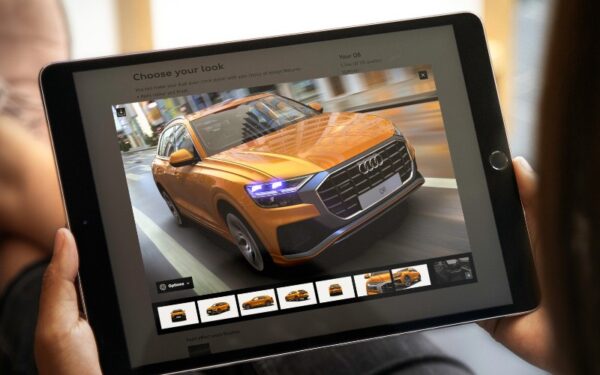 "Consumers want to buy online and have an experience they can enjoy that is engaging and personalised, which was happening anyway pre-2020 but COVID has accelerated this trend," he says. "COVID created a world where we had to reach people online at home but still be able to offer them what they'd expect at a car dealership." 
The Lucid configurator, launched in September 2020, enables customers to explore, customise and buy the new Lucid Air pure-electric luxury vehicle, offering a realistic 3D view that allows the user to 'walk around' the car.  
The configurator offers the chance to alter a range of options, including choosing from different exterior colours, seeing how the car looks with a selection of alloy wheels, changing interior fabrics and colours – giving the impression you can almost 'feel' the material – and adding accessories such as a roof box.  
Interactive
Moving around the vehicle on the screen, you can open and close doors, look inside the boot and sit inside the vehicle to view your fabric choices alongside the exterior paintwork. Going further, the configurator gives the option to change the setting the vehicle is viewed in, adjust lighting conditions and time of day to give a realistic view of how it will look.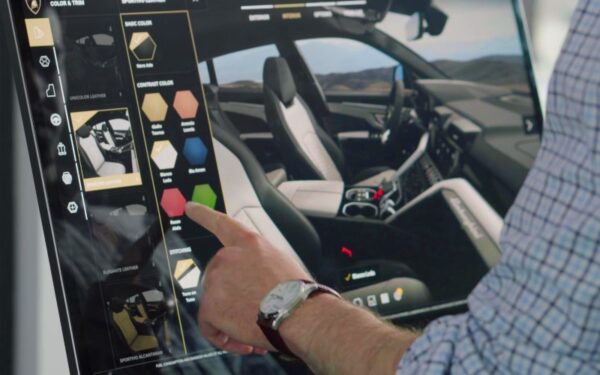 The result is countless vehicles that can be viewed by customers. De Bodinat says an OEM would have to produce one billion assets to create such a personalised shopping journey to serve these customers. Instead, these are created by the software, on demand, for use on any device, and stored in the cloud.  
For dealerships, there is an option to screen-share with a customer at home to take them through the options and have conversations that would otherwise have been had face to face. At the end of the conversation, they can click to create an e-brochure for your chosen vehicle that is completely personalised, moving away from the old style of generic paper promotional material. Immersive experiences – both virtual and augmented reality – are also available to enterprise customers. 
Driving sales
Far from being a nice extra to play around with, the configurator is driving sales. "It's not just a pretty tool, it's bringing revenue for the OEM," says De Bodinat. "The more we have something interactive, the more engagement we get and the greater conversion we'll get, because, for a customer, the more you understand the options, the greater chance that you'll buy the vehicle.  
"People trust that what they're buying from a screen will be what they'll get in real life because the software is so realistic. The online experience is the best proxy to a dealer experience because we're using the best technology to make that work."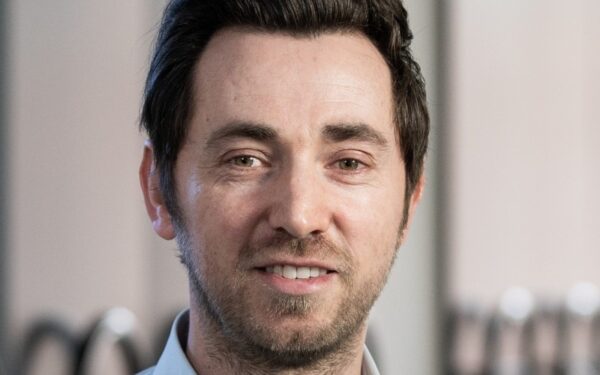 Growth will come for the business through using the configurator through adverts. Rather than a car manufacturer waiting for the customer to come to them, they can use ads on the likes of Facebook – with which conversations are ongoing – that allow a potential buyer to easily configure a vehicle.  
A current ad with Cadillac, exhibited at CES with Amazon and seen by BusinessCloud, invites a user to configure the vehicle in the same way as the website configurator. The difference is that once you've gone through the process, that blue exterior, beige interior Cadillac you've come up with "follows you" around the web, with every Cadillac ad you then see showing your particular car. On the dealer side, that creates a sales opportunity because that visitor has "raised a hand", De Bodinat says.  
Data
Then there are other learnings that can come from the data that is captured from every click visitors make. If the system shows that a potential customer has spent a lot of time looking at a particular, more expensive, type of wheel but then configures their car to the cheaper version, a dealer could generate an offer on the expensive wheels. Similarly, customer choices can be compared to reveal popular colour options and trends.  
Businesses using the tech have tripled in the last two years and, along with the luxury brands, include VW, Audi, Toyota, Honda, Skoda and Lucid, as well as plane and train manufacturer Bombardier.  
While many tightened their belts during 2020, Zerolight hired 52 people and is anticipating further growth this year.  
"We can deliver more experiences for more customers in the advertising world with our platform creating content quickly and cheaply," says De Bodinat. "We see agencies doing bits and pieces of this but nobody is doing what we're doing with real-time online content.  
"Those using the 3D configurator saw an increase of up to 1,200 euros per car in upsell, so customers are getting the results."