Investment
InsurTech
Commercial motor insurer Zego has become the UK's first InsurTech unicorn after raising £108 million, valuing the company at $1.1 billion.  
The London-based business, which combines technology and data sources to better understand risk, will now accelerate the expansion of its product offering across Europe and beyond. 
The latest round of funding, and the largest ever raised by a UK-founded InsurTech, was led by DST Global and includes other new backers such as General Catalyst, whose founder and MD, Joel Cutler, joins Zego's board.  
All of Zego's existing investors followed on in the latest round, including TransferWise founder Taavet Hinrikus, also on Zego's board, as well as Target Global, Balderton Capital and Latitude, amongst others. 
The company's run rate premiums now exceed well over $100m.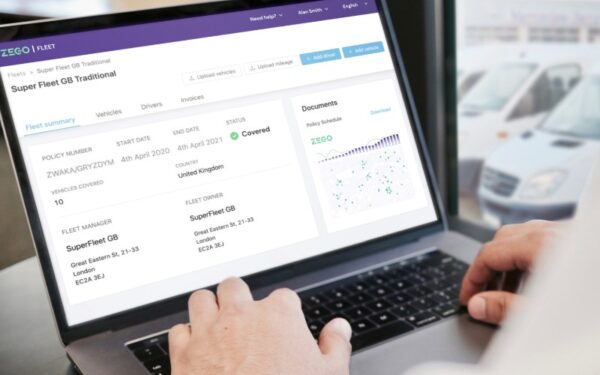 Zego will use the latest round of investment to rapidly accelerate its growth, starting with an expansion into new markets and deeper penetration across Europe. It will continue investing in technology, following its recent acquisition of telematics company, Drivit.  
Zego will also continue to invest in its team, especially across product, engineering and data science, as it aims to double headcount by the end of 2021.  
"This latest round of funding is a huge milestone for Zego. It is a testament to our relentlessly hard-working team and a clear validation of the need for Zego's products in the market," said CEO and co-founder Sten Saar.  
"In the five years since we started Zego, we've covered hundreds of thousands of businesses across Europe, whether they be self-employed drivers or riders or whole fleets of vehicles, and this is just the start for us. 
"It is clear that the way people use vehicles is undoubtedly changing, and what's become ever more apparent is that the traditional, rigid model of insurance is no longer fit for purpose." 
'Google Analytics of physical world' Placense to scale in UK
Zego is a commercial motor insurance company that powers opportunities for businesses, from self-employed drivers and riders to entire fleets of vehicles.  
It offers a range of cover options from flexible pay-as-you-go insurance to annual policies, and so far, has provided more than 17m insurance policies and covered more than 200,000 vehicles in five countries. 
Cutler added: "We are a deep believer in this new generation of insurance companies, and Zego is one of the most exciting and dynamic start-ups we've seen.  
"They have identified the change from ownership to usership of vehicles as a massive opportunity in the insurance market, and I am thrilled to be both joining its board and supporting their team in the journey from European InsurTech heavyweight to global insurance company."