Yumpingo raises £7.7m to transform restaurant experience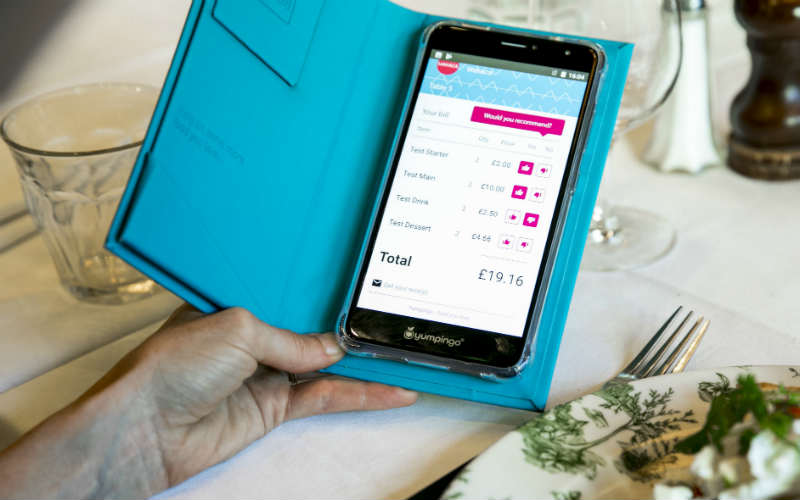 Yumpingo has raised £7.7m in a round led by Smedvig Capital to transform the restaurant experience.
The Series A funding will support the London company's global expansion.
Yumpingo, which has an office in New York, will further develop and scale its one-minute instant review platform and also launch Yumpingo Pay, a new pay-at-table platform.
Keith Taylor, chief financial officer of Equinix, and Mike Ryan, CEO of Bullet Point Network, and previously partner and head of global equity products at Goldman Sachs, are investing in the round and will be joining the Yumpingo board.
Also investing is David Cantu, co-founder of HotSchedules, one of the world's largest SaaS data platforms in the restaurant industry.
"We're delighted to be partnering with the team at Smedvig Capital and welcome Joe and Rob to our board," said Gary Goodman, CEO and Founder of Yumpingo.
"Along with Keith and Mike, to have such experienced investors join our board is a testament to the strength of the business we have created and the market opportunity we are seeing around the world for Yumpingo to empower restaurant teams to improve guests' experiences every day."
Yumpingo collects data at the end of a meal when the check is presented via a one-minute survey on operator-branded hardware or through a diner's smartphone.
Data is distilled down into meaningful insights that provide management (at site, regional and corporate levels) with the visibility to make informed decisions about how best to optimize the guest experience at the menu item, service, site, menu or concept level.
Joe Knowles, Principal at Smedvig Capital, said: "Yumpingo's unique instant review platform helps restaurants gather valuable real-time insights into their customers in an ever-competitive and customer-centric industry.
"We've been really impressed with Gary and the team, and are excited to partner with them to grow Yumpingo into the global leader in this emerging space."