Investment
There's a world of opportunity for first-time or experienced investors when it comes to crowdfunding.
BusinessCloud looks at some of the more unusual options, both from current campaigns and rounds that have already closed.
Shield Apparel, Kickstarter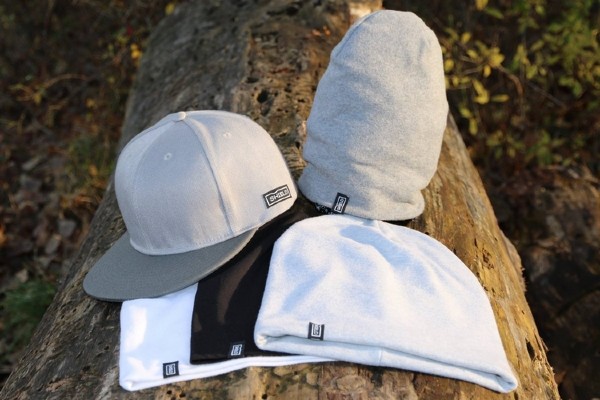 London-based Shield Apparel launched a Kickstarter campaign in 2015 to fund its range of signal-proof hats designed to block electromagnetic waves and radiation caused by mobile phones, Wi-Fi routers, microwaves and other electric devices.
The business raised £13,834, exceeding its £13,000 goal, with the 313 backers receiving a stake in the venture along with one of its beanies or hats, said to use signal-proof technology designed for military purposes.
Though the campaign attracted some sceptical attention at the time, through its pitch claim that the hats were "not blocking for 100% percent, but better than nothing", the business still exists. Its website says it has 20,000 customers around the globe and an expanded range, which blocks a range of electromagnetic radiation including 5G, and now includes hoodies and t-shirts.
EverUp, Crowdcube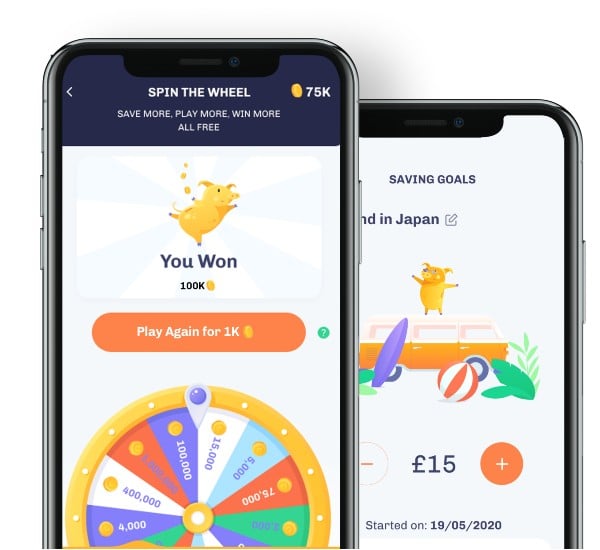 'Saving is boring, it should be fun', is St Albans-based EverUp's mantra. The app offers users a new type of savings account, which rewards them for their savings behaviour. The more you save, the more virtual coins you receive to play instant games and lotteries on the app with the chance to win up to £365,000 weekly.
The business, which was incorporated in February last year, raised £478,888 from 746 investors via Crowdcube in November 2020, offering contributors the chance to gain an in-app investor badge and coins to play the games.
The FinTech said the cash would go towards funding operations, accelerating growth and bringing to life its vision of "making saving fun and getting everyone to save".
JoyResolve, Kickstarter
The teas-mades of the 1960s was no doubt the inspiration for The Bariseur, a designer coffee and tea alarm clock that was the subject of a Kickstarter campaign in 2016.
The campaign enticed investors with an automatic immersion coffee or tea brewer to ease owners into their day with "the sound of bubbling water and the smell of freshly brewed coffee or loose leaf tea".
The tech, which included a vessel to cool milk throughout the day and is reminiscent of a science experiment, attracted £383,623 of its £380,000 target and went on to launch a second Kickstarter raise in 2020, setting its sights on £10,000 but reaching £109,558 as of December.
Meeow, Crowdcube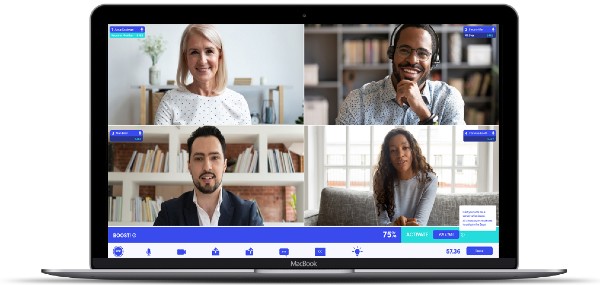 Thanks to the challenges of 2020, none of us are strangers to video calls, but Meeow is an online networking platform with a difference. The business, in Kirklees, West Yorkshire, aims to introduce business owners to complete strangers in groups of no more than four at a time.
Meeow, which is looking to raise between £150,000 and £400,000 on Crowdcube in a currently live campaign, wants to grow its user base and hire staff with the cash and is aiming to launch in February. It was born from the cancellation of networking events due to the pandemic.
The blind date-style approach of Meeow goes on the theory that placing random people together will generate new opportunities much more than introducing like-minded people.
LetsBab, Crowdcube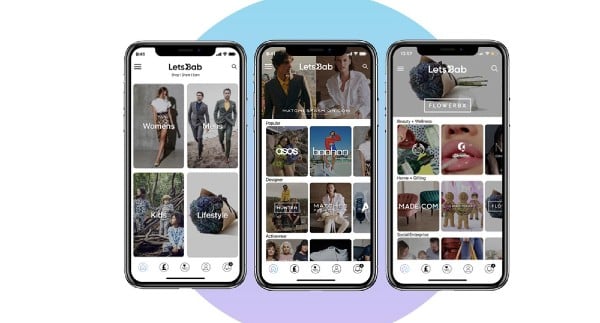 LetsBab is the app for those who've ever bought something and immediately texted a picture of it to a friend. The London-based business, which believes "everyone should be rewarded for their influence", allows users to earn commission on products they recommend.
Setting an initial target of £300,000, LetsBab raised £377,510 from 144 investors in July 2020 via Crowdcube – including a single investment of £76,920 – which it said was to grow its user base and add new features.
Four weird and wonderful campaigns from around the globe
Brink Bionics, Kickstarter
Canadian firm Brink Bionics has exceeded its funding targeted more than three times over in a Kickstarter campaign which is ongoing.
Designed by researchers in neural interfaces and bionic limbs from the University of Waterloo, the Impulse Neuro Controller for PC gaming is said to be the first gaming peripheral that enables you to react at the "speed of thought" by recognising your intention to click your mouse.
The gadget, worn on the hand like a partial glove, works with an existing gaming mouse and has in-built sensors that use a machine-learning algorithm to read the muscles' biosignals and predict clicking intentions.
So far, 306 backers have pledged 55,856 Canadian dollars, surpassing the target of 15,000, with investors promised delivery of the Neuro Controller by May this year.
Quair, Indigogo
The creator of the world's first portable air purifier, the Quair Air Plasma Mini, is Hong Kong-based and has raised $171,069 HKD of its $150,000 target in its currently live Indiegogo campaign.
Inspired by the pandemic and created by three colleagues, the device is worn around the neck and aims to eliminate airborne bacteria in close proximity to the wearer. It works by releasing positive and negative ions into the air and spreading them out with a miniature fan, with a battery life of up to 10 hours.
Quair says its device should help back to "some semblance of 'normal'", and is aiming to ship its first products in February.
Axent Wear, Indigogo
US-based Axent Wear launched an Indigogo campaign for its cat ear-shaped headphones in 2014, raising the majority of its $250,000 target from 1,600 backers in the first 24 hours.
By the time the round closed in November 2014, the business had raised a whopping $3.4m – a true crowdfunding success story.
The company, set up by two university graduates with a passion for art and tech, produced glowing headphones with a feline twist, using LED lights, priced at about $115.
Branding itself as the world's first toilet night light, Illumibowl has been through two crowdfunding campaigns and an appearance on US investment TV show Shark Tank.
The US business began life with a Kickstarter campaign in 2014 before gaining investment on the Dragons' Den counterpart in 2016 for its device that illuminates the toilet bowl in a variety of colours to avoid the problem of "stumbling around in the dark".
The business did a further crowdfunding campaign in 2019 for an upgraded version of the product, with its goal of $10,000 surging to $226,870 from 7,886 backers.