Employment experts have claimed finding a job in the future will be like online dating – where swiping right for new work becomes the norm.
'Good with kids, likes dogs and very flexible' may be common sights on a dating profile, but they could soon be found in a job advert too.
And researchers say finding a job will be even more like using Tinder in the future as workers turn their backs on boring and lengthy job application processes. 
Alok Alstrom, founder of the Future of Work Institute, says that in the same way technology has allowed us to reduce transaction costs when it comes to dating – such as spending time visiting bars to meet potential suitors and making financial investment in the form of multiple dinner dates to help you find 'The One' – the same can be said for employment. 
Alstrom said: "You could say that finding your perfect match used to be an expensive and time-consuming concept. 
"It would have usually involved finding a possible candidate who isn't too far away and most likely you met through your social circles. You'd then invest your time in getting to know them, making financial investment in the form of dinner dates. Success would result in a great reward, a partner for life.
"In this new age, dating apps such as Tinder have reduced the transaction costs that come with finding your perfect match. There are limitless possibilities available without the restriction of geography and your social circles.
"Swiping left or right means users can essentially view as many potential suitors as they want in a short period of time with a constant flow of opportunities. 
"We can also apply this concept to the world of work."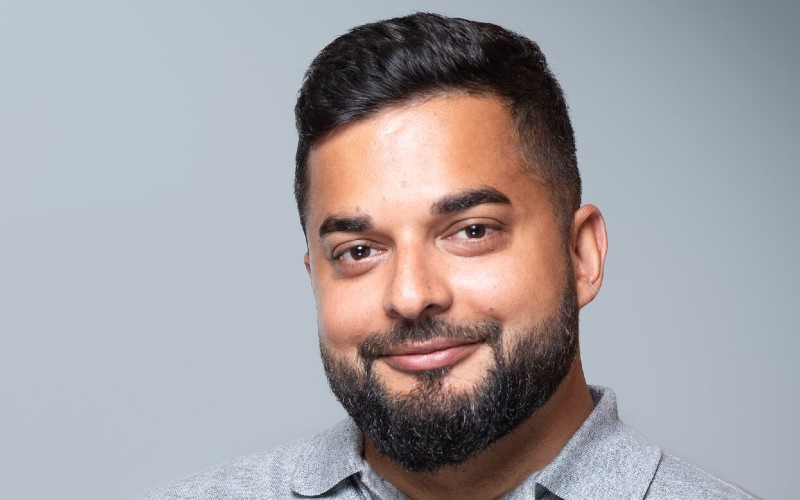 Alstrom (above) says employers are increasingly ditching traditional ways of filtering out the talent pool using such things as application forms and reviewing cover letters. As such, people can now find the right kind of employment with only a few 'swipes'. 
A rise in the number of employers offering hybrid and remote working opportunities is also helping to drive forward this change, Alstrom said. 
He continued: "Workers of the new age can work more flexible hours to fit around their lifestyle or other commitments such as caring for children. They may also be able to find more opportunities locally.
"The future of work is on-demand, unlimited work powered by technology."
And while some have been critical of the speed of development of technology and fear it could take away jobs, Alstrom says the opposite is true.
"Statistics show that there has been a major increase in the number of job market opportunities over the last ten years (which coincides with the beginning of the Future of Work). 
"Also, it can be seen that the use of smartphones has amplified people's abilities in the job market and gig economy, with the ability to review and apply for jobs becoming ever simpler."
Data from global platform AppJobs shows the UK's gig economy is on course to surge 300% in three years.  
According to the website, which helps workers find paid roles using multiple apps, in the first six months of this year they saw a 23% rise in the number of people connecting with gig opportunities.
The gig economy is a flexible way of working in which people are paid for each 'gig' they perform, rather than a specific daily or hourly rate. This means they can work across various apps doing different jobs and at a time to suit them. 
The gig economy has also received criticism as it does not always offer the same financial stability and benefits as full-time employment. 
Alstrom said: "These issues shouldn't overshadow the benefits. We expect that as the gig economy progresses, so will the regulations that should be in place to ensure workers' rights."