Transport
For years now, it feels as though every bigwig in the world of business has been heralding the universal rollout of electric vehicles (EVs), promising that any day now our gas-guzzling cars will be a thing of the past. While it has felt as though these predictions have been overblown, given the fact that only a tiny fraction of all cars on the road in the UK are EVs, that does not mean we should be pessimistic. In fact, there are many signs in the market that we might be heading towards a tipping point. Let's have a look at the facts to determine the crucial things you need to know about the global EV market in the year ahead.
The EV Rockstars
To start, it's worth looking at how the leaders in the EV market are performing as we head into 2022. First and foremost among these is Tesla, which is the largest supplier of EVs in North America and Europe. According to their own predictions, they could sell 1.5 million cars to first-time EV owners in 2022, bringing the total number of Tesla EVs on the roads up to 4 million.
This would be a very impressive feat, but would still be far from the tipping point needed to bring EVs firmly into the mainstream. Another thing to look at here is the current and past Tesla share price as it has tumbled by a sizeable amount since the start of the year, with the markets giving Tesla a rough ride in 2022 so far. However, this is more likely to reflect wider issues such as chip shortage and supply chain bottlenecks, which could be resolved later in the year.
Sales are growing
If we look beyond the fortunes of individual companies, the overall trend is one of growth. In 2021, EV sales increased by a whopping 40% in the US alone, a figure that most market watchers expect to be exceeded in 2022. Meanwhile, around 9% of all people looking to buy a car in 2022 have said they will switch to electric, compared to a mere 3% who said the same in 2019.
This is also helped by the fact that a ton of new models from existing manufacturers are due to hit the market in the year ahead, giving customers more choice and competitive prices. Ford, Hyundai, GMC, Nissan, Rivian, and, of course, Tesla, are all releasing new EVs in 2022, hoping to capitalise on what they see as a high-growth market.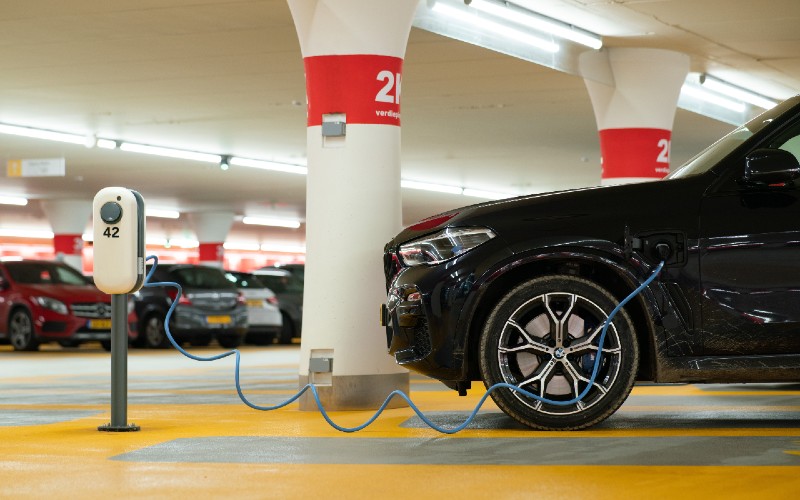 Bumps in the road ahead
That being said, there is no guarantee that it will be smooth sailing for the EV sector in the year ahead. As mentioned, global chip shortages are continuing to cause severe problems for all automakers, with EV companies being particularly reliant on the chips that are in the shortest supply.
Meanwhile, many of the largest EV makers are reckoning with their complex global supply chains, which are simply unequipped to deal with the kind of turmoil we are currently seeing. If these issues continue to worsen, there is no doubt that the prices for new EVs will rise, disincentivising new customers from going green. 
Whether 2022 will be the year we all went electric is debatable, but there are plenty of signs for optimism. All we can is wait and see.