Investment
MediaTech
With more than 100 meetings with intrigued VCs under her belt, you'd think Rose Hulse would have had little trouble securing substantial investment for her start-up. 
However, the Californian with senior experience at the likes of the Sundance Institute, NBC Universal and music licensing firm Audio Network found that would-be investors turned cold the moment she walked into the room. 
Her brainchild ScreenHits, based in London with a tech team in Romania, would go on to power video distribution platforms for American media giant Turner Broadcasting and count IMG, Disney, Sony Pictures Television, BBC Worldwide and NBC Universal among its clients.  
Yet as a black woman, they didn't see her as a game-changing entrepreneur. 
"They weren't comfortable meetings. It was almost as though they were saying: 'This is a brilliant idea – but what makes you think that you're going to be able to do it?' They just did not see that I would be the one to change an industry," she tells BusinessCloud. "It was almost like a joke to them." 
It is well-documented that less than 1p in every pound invested goes to all-female founding teams. More under the radar, perhaps, is the fact the figures are similar for black- and minority-owned businesses. Startlingly, just 13 per cent of black- and minority-owned businesses have secured angel or VC investment. 
"When I worked for big companies, even if they didn't respect me, they respected the brand – so they dealt with me. [Even then] I had to win them over in literally less than 25 seconds to change the mood in the room so they would take me seriously," Hulse recounts.  
"When I was launching a new brand that no one ever heard of, when they saw me, I felt that the questions they asked were meant to make me feel as though I didn't deserve to be in that room. What's your discounted cash flow? Tell me exactly how you came up with your valuation?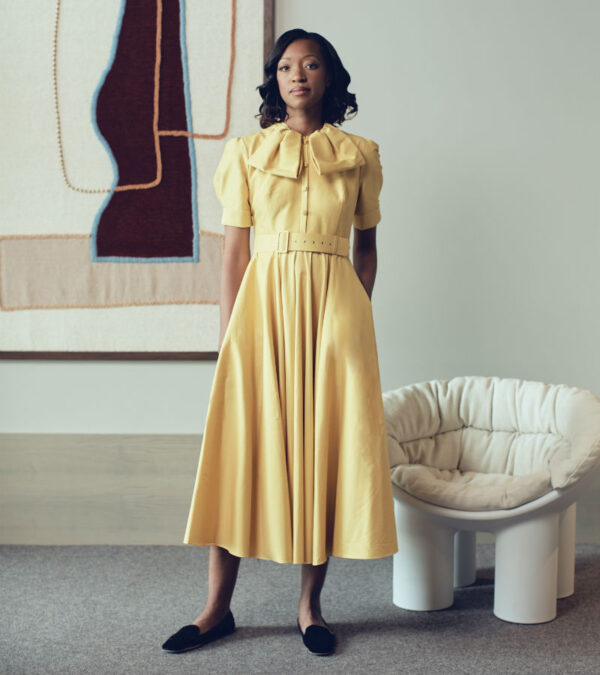 "I was not a public company; I was a brand-new start-up seeking seed. Why was I being asked these difficult questions? It was literally meant to be an elevator pitch which should have been followed up later with, 'okay, let's get into some of the details, send me the financials'. I have finance people for those questions. 
"I was put on the defence. People say 'you win some and you lose some', and that is true; but in my situation, I didn't even have a chance to win because they never let me enter the race." 
BLM 
Following Black Lives Matter protests sparked by the killing of George Floyd in the United States in May, Black Women in Asset Management – a group of 300 industry professionals in England and Wales – wrote an open letter to investment firms requesting that they move beyond statements of solidarity with the black community. 
Fewer than 1% of investment managers in the UK are black, according to industry body the Investment Association. The black community makes up 3% of the total population and more than 13% in London, where the majority of asset management firms are based. 
BWAM's view is that the question of racial equality has been forgotten amid calls to increase the number of women in the investment sector. "This agenda has largely excluded black women. Racial issues are often perceived as too abstract, polarising, or political," it said. 
Hulse continues: "I had over 100 meetings, which made me believe that VCs knew that I had something on my hands. When they then invested £20m in my competitors, who didn't even have a product in this country, it was the complete red flag. That competitor is pretty much going out of business now.  
"Look what I did with no money; what I could have done if I had had that £20m? I have the product, I have the customers, I have the passion, I have the team; we were hungry, and we deserved a chance." 
COMPETITOR 
The competitor to which Hulse refers is TRX, which was launched by brothers David and Matthew Frank in 2017 with support from a VC, Channel 4 and Sky.
Billed as 'the world's TV rights market', the transactional marketplace brings together programme makers and the media companies who might purchase the rights to screen them. As with Hulse's original idea for ScreenHits – which sparked when she saw great independent films at Sundance fail to secure distribution deals – it removes the need for face-to-face deal–making. 
The founders, both white males, announced their departure from TRX late last year, stepping down as executive chairman and CEO respectively, although they are still labelled as occupying those roles on the firm's website. 
"There were two investors that had three or four meetings with me to just gather information – and then they didn't invest," Hulse recounts. "I told them I had another investor that would match if they came in as a lead investor [but] they told me I needed to get a lead investor.  
"I had somebody willing to put in half a million, and they wouldn't do it; but then they invested £2m in my competitors. So that was kind of a slap in the face. 
"I had to find other ways around it. I didn't need them, clearly: nobody needs VCs. It's better if you don't need them, because then you can take control of your product. If somebody does get a VC and the company does well, most times that person who founded it gets pushed out for somebody else to come in." 
PIVOTS 
ScreenHits underwent something of a pivot in 2015 when Turner Broadcasting approached Hulse asking to license a white label version of its first B2B marketplace.  
"The biggest studios were not coming to our marketplace because they didn't want lose their relationship with their buyer," says Hulse. "Turner wanted us to aggregate the content across all their channels – TNT, CNN, Cartoon Network, Adult Swim – and put it into our format, so their buyers could see it. It was an interesting transition." 
The more recent move into the consumer space began when certain clients' use of ScreenHits fell away. "We asked them why this was," says Hulse. "Disney said: Look, our mandate pretty high up is that we need to start getting our licences back, because we're going to be creating our own streaming platform – so our only real interest is on original programmes or productions." 
That streaming platform, Disney+, has amassed more than 73m subscribers in its first year since launch. 
"We heard this story again, from NBC and Warner Media. We thought 'oh my God, what's going to happen to our business if everybody creates their own direct-to-consumer platform and are not licensing third–party content anymore?' We decided to look at our tech and think about how we could adapt to the market and provide a product that would be beneficial to these [media companies]. 
"What we noticed was that once you start getting into five or six streaming services, it becomes difficult for the consumer to discover content and see what's available across all their platforms without opening up every app. We realised that our existing tech was perfect for it."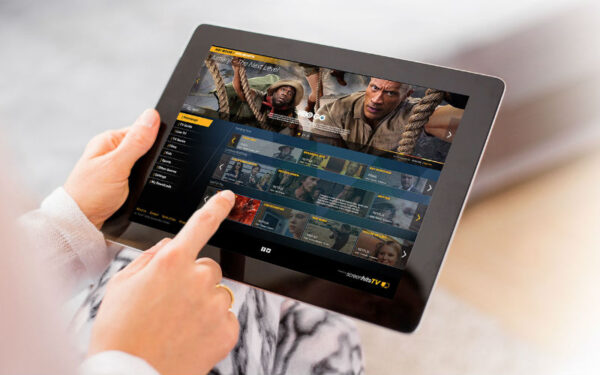 CONSUMER LAUNCH 
The ScreenHits TV app aggregates existing streaming subscriptions and internet video into one interface. Set for full launch in December, it will allow users to browse services such as Netflix, Amazon Prime, Disney+, Britbox, the BBC iPlayer, ITV Hub, Kidoodle and Eurosport in one place.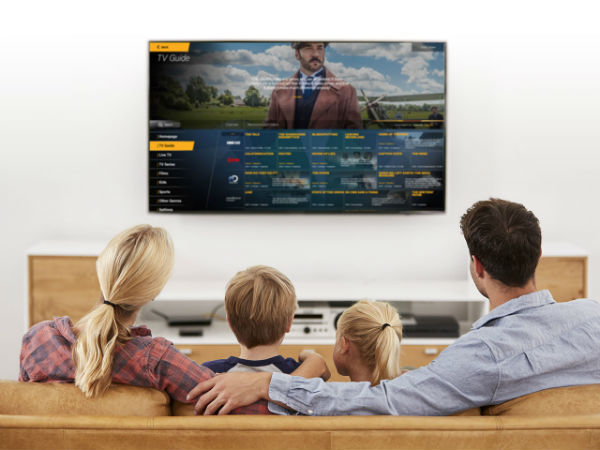 The firm recently raised £1.6m in a Series A funding round which included existing investors Paul Atkinson of Par Equity, Edward Mackay, Rory Flemming, Jonathan Marshall and the UK government's Future Fund. The app will be available on desktop, Apple and Android devices, Smart TVs, Amazon Fire Stick, Roku Stick and Google Chromecast. 
"It's not just a video streaming player; it is a very intelligent system which acts like a visual remote control," says Hulse. "It helps to streamline the viewing experience. Customers can also curate their channels and subscriptions, only paying for channels they actually want to watch versus contributing monthly to the channels they never watch." 
ScreenHits TV will also allow users to bundle services together at a cost saving. "There's an indie film package, there's a family package, a kids package. That's very important. 
"We're also working with IndieFlix and Sundance TV [as] independent film is very important for us. [However] we never will take more than 50 apps on our platform because it is a very crowded marketplace – and we want to make sure that our partners' content is being seen by the right people and they're not being lost in a sea of content." 
The platform has accrued more than 100,000 signups before launch. "Once people find the product, and they see it, they will use it," is Hulse's confident view. 
"We want to be the TV programming guide of the future. As people start to cut the cord, and they're starting to get more streaming apps online, we want to be the place people go to find the next thing they want to watch."