Partner content
Cryptocurrency
Before anything else, you must first get the general gist of the asset you're trying to invest in. In general, cryptocurrencies are a type of virtual, decentralised wealth that only exists in the virtual space.  Cryptos may be used to buy products and services, and their potential to store and grow value has sparked the curiosity of a number of investors all throughout the years. However, among thousands of them, Bitcoin is the first and most widely used crypto asset in the world; it was developed in 2008 by the unknown Satoshi Nakamoto and publicly debuted just a year after.
Several alternative currencies, or altcoins, rose to prominence in the years thereafter, but Bitcoin remains the world's largest cryptocurrency to this day. But when it comes to becoming a professional crypto trader, here's what you need to know to get started.
Getting started with crypto trading
Before you fully spend all you have to become a crypto trader, keep in mind that there are several crucial elements you must understand. Being a crypto trader entails being well-versed in cryptocurrencies and trading. So, if you've previously traded stocks, you probably only need additional information and practice. However, if this is your first time, brace yourself because there is a lot to learn! Luckily, there are beginner-friendly crypto media portals like Cryptona, which will help you on your journey to understand the crypto market better.
What you should be aware of and understand is that, in comparison to equities and financial assets, the crypto market is volatile, which means that the value of the digital currencies might fluctuate at any given moment. Because the crypto market is still in its early stages, you should just be ready to deal with volatility, as you can never be certain of your speculations or where your hard-earned money will lead you. Once you understand the fundamentals of cryptocurrencies, you may begin thinking about trading or investing. 
Starting slowly, but surely
While you decide to get into crypto trading, you need to exercise extreme caution when making investing selections. Before taking a large leap, you'll need to take some tiny steps first, especially if you're dealing with your hard-earned money, as it is necessary to take one step at a time when learning the ropes. Of course, you are not expected to know everything in a few months or even a year. Spend some time getting to know the system so you can deal with the volatility of crypto assets.
Keep in mind that you may require some time to become acquainted with all of the features and functionalities of your crypto trading platform. You should spend as much time as possible investigating the program to ensure that your money is safe and secure. Before you put a large wager, it is critical to test all of the accessible options. That way, as time passes, you may simply add additional capital. In the event of a price decline, an incremental increase in crypto capital is recommended. At the very least, you may maximise your purchase by purchasing at a reasonable price.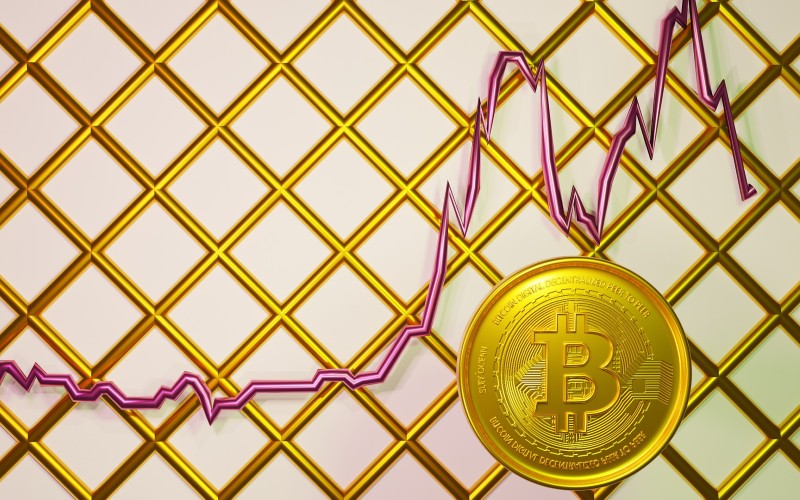 Getting started on your career as a crypto trader
To start a crypto trading career, we've gathered the three easy steps that you should follow:
1. Find and open an account in a crypto exchange
Even if you've done a lot of research and read a lot of articles, you won't be able to truly understand how to trade cryptocurrencies unless you have some hands-on experience. The best way to learn to trade is to get out there and investigate the industry. To do so, you must first fulfil the first step, which is to establish an account with any cryptocurrency exchange in order to learn how the market operates. With so many crypto trading platforms to select from, it can be difficult to know where to begin. In this instance, researching upon numerous resources regarding the various crypto platforms – whether online, speaking with an expert, joining crypto forums online, or reading reviews – is the best thing to do.
2. Acquire your first crypto asset
It is strongly advised that new investors do not invest large sums of money straight away. This approach applies to whatever you want to do, such as watching, learning, and perfecting the fundamentals. You might begin by purchasing a tiny quantity of Crypto assets that you don't mind losing. With this in mind, Bitcoin is the best option for you to test, as it is the most promising crypto at the time. Ethereum and Ripple are two more viable options.
3. Always keep updating yourself
After acquiring your first crypto asset, you are now prepared to benefit from your first Crypto purchase! However, after you've made your investment, make sure to stay informed and keep an eye on market swings. As previously said, the cryptocurrency market is quite volatile. Thus, it's critical that you understand how to analyse price charts in order to capitalise on the growing value of your coin on time. There are several methods to stay up to date, including subscribing to reliable news sites that give the most recent crypto news. Additionally, to have a successful career, avoid frequent mistakes made by rookie investors, such as selling coins for a lower price after watching the value fluctuate in the wrong direction.
Never rely your investment decisions on a hunch
You may need a little luck in crypto trading, but you cannot rely solely on it. You will need to make an independent decision based on statistical facts. The likelihood of earning more within a specific time period is determined by market behaviour. Because cryptos are driven by investor trust, you are more likely to see a positive trend when the cryptocurrency has a large number of followers. It is vital to remain current on developing trends in the crypto business. Furthermore, price forecasts and assessments of various trading firms and tools are also conducted by the professionals there.
Final thoughts
You can always have your own trading approach, no matter how much experience you have. Developing one does not need a thorough grasp of the market's complexities. As you can see from the data above, it's quite a straightforward process of researching the industry and developing tactics that align with your objectives. This is relatively useful, especially if you are trading in such a volatile market as cryptocurrencies. Furthermore, knowing the assets and gaining trading techniques may help you get started trading efficiently. However, an initial sign-up with a reliable exchange is required. You should look for a platform that assures the security of your data, digital assets, and many trading pairings. As you implement the provided concepts in trading, you will gradually have a better understanding of them.