Investment
FinTech
A donations, fundraising and events platform has secured £3.5 million investment in Series A funding. 
London-headquartered Enthuse provides charity-branded donation, fundraising and event management tools to more than 4,000 charities, and has helped them raise more than £100 million to date.  
It supports one in five of the UK's largest charities, including Macmillan Cancer Support, NSPCC, WWF and Save the Children. 
The investment round was led by Praetura Ventures and included a consortium of existing investors, taking the total funding raised by Enthuse to £7.5m. 
It will allow Enthuse to develop and extend its product offering, as well as expand its offering into new international markets, and double the size of its team from 50 to 100 employees.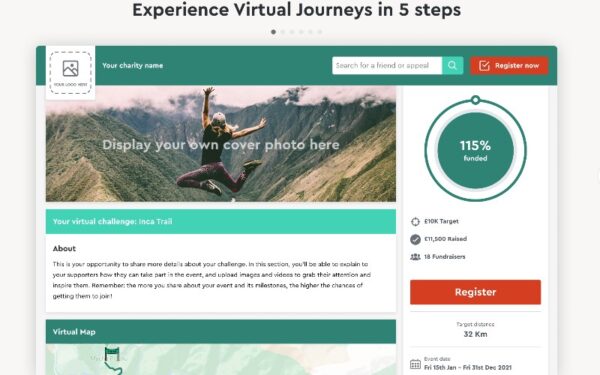 On average, the UK donates around £10.1bn to charity each year, and reports suggest there has been an uplift in donations during the COVID-19 pandemic.  
From January to June 2020, charity donations in the UK totalled £5.4bn – £800m more than for the same period in 2019, according to research from UK Giving. 
Through a range of white-labelled, fully customisable tools and platform technology, Enthuse helps charities improve their brand recall, build and nurture a loyal supporter base, raise more funds and ultimately have more impact.  
Products include branded payment and communication solutions, virtual fundraising tools, data management and event registration software, as well as a corporate platform for employee engagement. 
The investment funding round was led by Praetura Ventures' investment manager Sim Singh-Landa and director Guy Weaver. Sim Singh-Landa will join the Enthuse board as a non-executive director and David Foreman, managing director of Praetura Ventures, will join as an observer. 
Women and BAME people to be fast-tracked into North's tech sector
"From day one we have been committed to transforming digital fundraising by putting charities first," said founder and CEO Chester Mojay-Sinclare.  
"Our products put charities front and centre to enable them to raise more for their cause. This investment will play a crucial part in our journey to be the number one for charity fundraising in the UK and beyond, by helping us to rapidly scale our team and roll out new products to help the third sector. 
"Similar to the shift from retail to eCommerce, the pandemic has accelerated the move to digital fundraising. We're looking forward to being able to help more charities transition to digital through this investment.  
"The team at Praetura Ventures is well known for going above and beyond the capital they invest to truly help their portfolio businesses flourish. It's great to have them on board as we look to significantly expand our fundraising ecosystem." 
Singh-Landa added: "We've been really impressed with the ambition and expertise of the management team at Enthuse.  
"The team has a clear strategy and growth plan, and a real focus on helping charities better connect with their supporters. 
"The business is well positioned to scale, and with our support will continue to attract leading talent and deliver exceptional customer service to a growing pool of the UK's biggest charities. 
"We are confident the business will go from strength-to-strength. It's great to back a business which has such a positive impact on communities, and is making a huge difference to people's lives."