Recruitment & HR
Independent digital product consultancy Apadmi is eyeing continued global expansion.
The Manchester-headquartered firm has recently opened offices in Edinburgh and the Netherlands and is expected to open further European locations later this year.
Adadmi's head of people Laura Herbert will be speaking about the company's expansion plans at an exclusive event on July 5th entitled 'Raising the bar of the modern workplace'.
Herbert previously worked as head of people at Travel Counsellors and joined Apadmi in December 2021.
She said: "Apadmi's ambition is for further global growth and is eyeing up expansion into five countries in five years. My job is to help make that happen. It's very exciting.
"We've also just taken another floor at our office at The Quays, Salford, which will be ready at the end of August.
"It's all part of Apadmi's mission statement to attract, train and retain."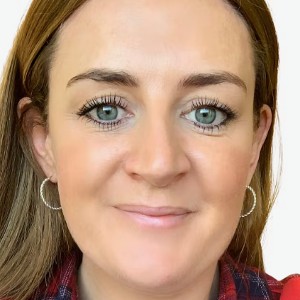 Apadmi works with the likes of Co-op, Domino's and the NHS.
Herbert added: "We've gone from startup to scaleup to bringing in some external help with my appointment to help them reach their end goal. I've come in at a perfect time.
"I've tried to professionalise our team as we grow. We've tried to sell the growth opportunities at Apadmi to potential recruits.
Don't ruin your business by giving in to 'insane' salary demands of new candidates
"We know our place. We're trying to create an EVP (employee value proposition) that allows us to bring in the best and brightest who are up for the brilliant challenge that lies ahead.
"We've opened up an office in the Netherlands and Edinburgh. We've got a strategic partnership in Lisbon, Portugal.
"Apadmi is known in some circles but we have this perfect moment in time. We will give people career-defining opportunities with some of the biggest names in business."
Herbert will be joined by Ian Makin, co-founder of Naimuri; Lucy Sunner, head of culture at Autocab; Wayne Bennett, director of Fairmont Recruitment; Will Lewis, director of OBI; and George Tilbury, commercial manager at ADT Workplace.