MedTech
Investment
Oxford Medical Products has raised £1.2 million to develop a weight loss technology which could help fight life-threatening diseases. 
Sirona is a hydrogel capsule which can be swallowed at home and expands in the stomach, occupying space for several weeks and reducing hunger. 
After several weeks the capsule breaks down gradually and passes naturally over time. It is designed to work in the same way as a gastric balloon, which has to be placed endoscopically in a hospital.  
OMP says Sirona is both safe and affordable. Current surgical solutions for weight loss start at around £4k per treatment. 
"Weight gain is preventable but, despite over a hundred years of attempts, no universally safe and effective non-surgical weight-loss solution has been found," said CEO Dr Camilla Easter (below).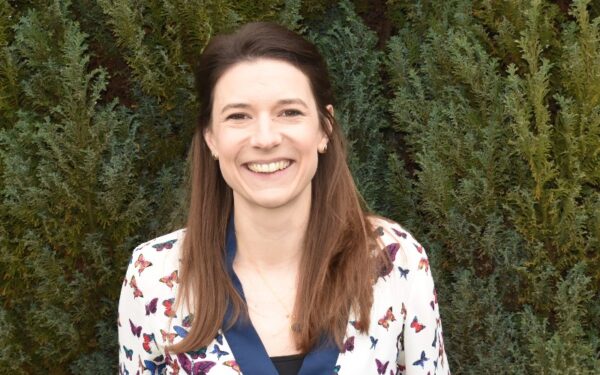 "All successful solutions involve surgery which is costly and invasive. Treatments that are low cost and widely available, historically have poor results, with little or no lasting weight loss for the average person.  
"Oxford Medical Products is here to change this and to hand millions the power to achieve a healthy weight." 
Oxford Medical Products was founded in 2017 by Professor Jan Czenurska, a world-renowned expert in hydrogels, and Dr Hutan Ashrafian, a pioneering bariatric surgeon, who realised they could combine their expertise to help people with weight loss.  
Dr Easter and Dr Nick Edwards, two medically trained entrepreneurs, joined Oxford Medical Products to turn this vision into a reality. 
The funding was led by Ada Ventures with Selvedge Venture alongside several angel investors including Dr Nick Edwards, a founder of the company, and Dr Jan Hruska, co-founder of Sophos. 
It will be used to complete pre-clinical testing, upscale and outsource manufacturing and grow the team. 
OMP is currently conducting pre-clinical testing, with the first human studies scheduled for 2022, with the aim of launching a commercial product in 2024. 
BioTech PhoreMost raises £33m to target 'undruggable' diseases
Excessive weight affects 1.9 billion people worldwide and is responsible for 80 per cent of type 2 diabetes, and is the second biggest environmental cause of cancer. 
Check Warner, Founding Partner of Ada Ventures, commented: "At Ada Ventures we are looking to fund bold, ground-breaking ideas which could positively impact billions of people in big markets.  
"Excessive weight is undoubtedly one of the biggest health challenges we face as a society and is accelerating rapidly.  
"Current 'treatments' for obesity are short term and ineffective or are not widely available and carry unnecessary risk.  
"We are delighted to have led this fundraising round to bring Sirona to market and we look forward to supporting the company through the next phase of development."