Recruitment & HR
FinTech
Investment
The bosses of some of the North West's fastest-growing tech companies have tackled some of the biggest issues facing the sector.
The widening skills gap, not obsessing about becoming a unicorn and helping the environment were among the topics discussed at the latest Robert Walters business breakfast.
Damian Hanson, co-founder of Mission Labs; James Wilkinson, co-founder and CEO of Zuto; Mark Hartley, CEO and founder of BankiFI; Amelia Bampton, regional director of Codurance; and Dan Sodergren, co-founder of Your Flock, spoke at Friday's event in Robert Walters' new Manchester office at No.1 Spinningfields.
Wilkinson co-founded car finance company Zuto in 2006 and it has now helped nearly 4m customers on their car-buying journey and employs more than 300 staff – known as Zutonites.
He said Zuto never lost its growth mindset during Covid but stressed that tech companies had to be a force for good.
"Doing the right thing, making a difference in a broader way than just the sector you're in, whether it's the planet or the local community, is really important," he said.
"We're really proud that we're a purpose-led Fintech with a bigger purpose than just transforming the car finance space. We want to do our own little bit to drive change in society."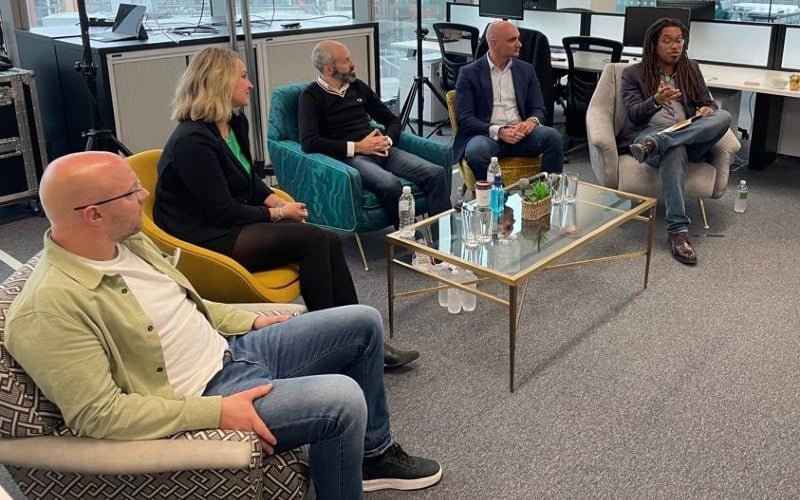 Mark Hartley is the CEO and founder of Manchester-based BankiFi, which is developing technology to help banks help small businesses.
Founded in 2017 and employing 40 people, the company recently raised £2.2m in investment, including £1.5m from Praetura Ventures.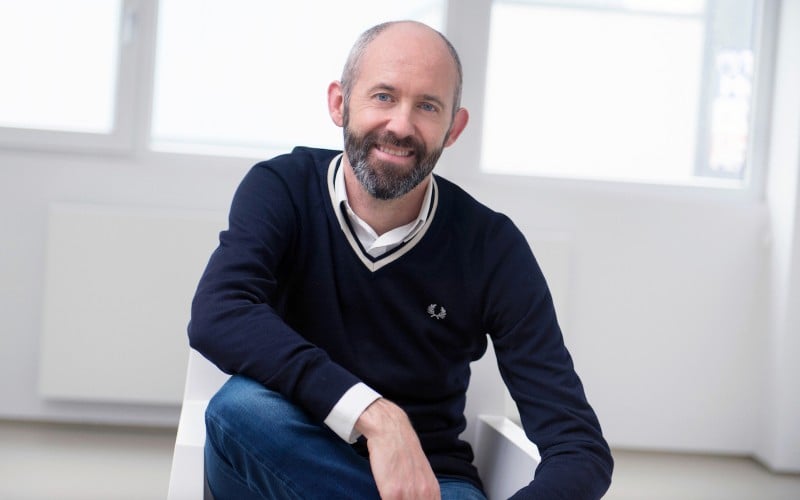 Hartley said it was vital to look beyond the financial aspect of a business. "You should focus on servicing your customers as well as you can," he said. "You should look after your employees and then the stakeholder value and the value of your company will look after itself.
"Finance should never be a strategy. Growing your business to be a unicorn should never be a strategy. It's a consequence of doing the right thing."
The CEO said BankiFi was looking to help at least two million SMEs by 2024.
Amelia Bampton is the Manchester-based regional director of global software consultancy Codurance, which goes into businesses and comes up with tech solutions to their problems.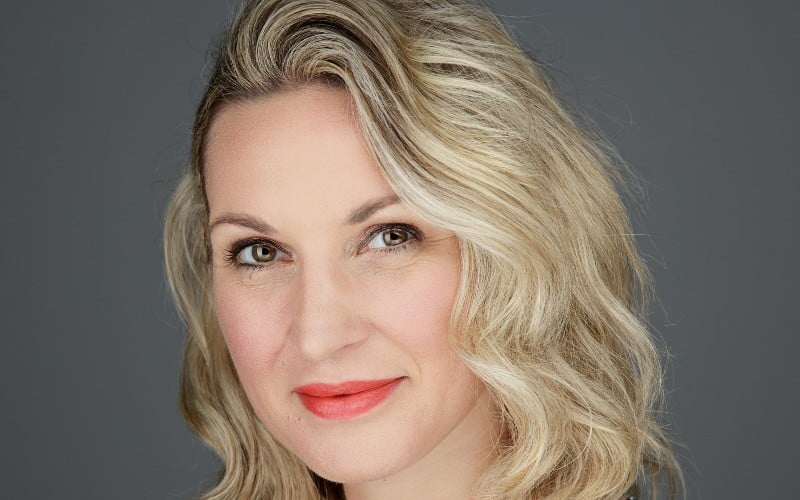 She said the big issue in tech at the moment revolves around recruitment and the skills gap.
"As the demand for tech increases we need to make sure we've got the people available with the right skills at all different levels and roles to meet this demand," she said.
"In order for Manchester to continue in the tech space like we've seen in the last 20 years we need to be investing in the community to enable people to up-skill, cross-skill, career change and find their role in tech.
"There will be more work than people if we don't invest now to make sure people have the right skills."
Serial entrepreneur Damian Hanson sold his first business One iota to Sanderson Group in 2013 for £5.43m before setting up Mission Labs, which was acquired earlier this year by software group Gamma in a potential £46m deal.
He said: "The pandemic has presented a lot of challenges to businesses, in particular smaller businesses and startups. It's never been a more important time to be really clear about what your business plan is all about, the strategy, the vision of working with your customer and making sure you're honest and true to your original vision."
Dan Sodergren is the co-founder of Your FLOCK, which uses technology to help staff become more engaged and less likely to leave.
In September Katy Leeson, managing director of Social Chain, joined Your FLOCK's board and Sodergren said it was a great time to be a tech business in Manchester.
"At the moment it's the best time ever to raise investment ever," he said. "It's competitive but the ecosystem is getting better and better. Roll on the future because it's never been a better time to have a business in Manchester."
The event was hosted by BusinessCloud executive editor Chris Maguire.