EnviroTech
Investment
A carbon management platform based in France is to triple the size of its team in the UK.
Sweep, which has raised £16.7 million in Series A funding, aims to help large enterprises lower their carbon footprint.
CEO and co-founder Rachel Delacour (pictured) says the UK is its second-largest market after France, with around a quarter of its team based here.
"We plan to use this Series A round to triple our team size, with a strong focus on sales and marketing," she told BusinessCloud.
"Our prospective demand has confirmed that it's where we should go next. As we are targeting financial organisations, the UK is an obvious choice. Despite Brexit, London remains the financial heart of Europe and is a global FinTech hub.
"We are a remote-first company and don't have physical offices. When a city gathers over five team members, they meet at a coworking space a few times a week, like our teams in Paris and London. One of our co-founders, Rapahel Güller, is based in London."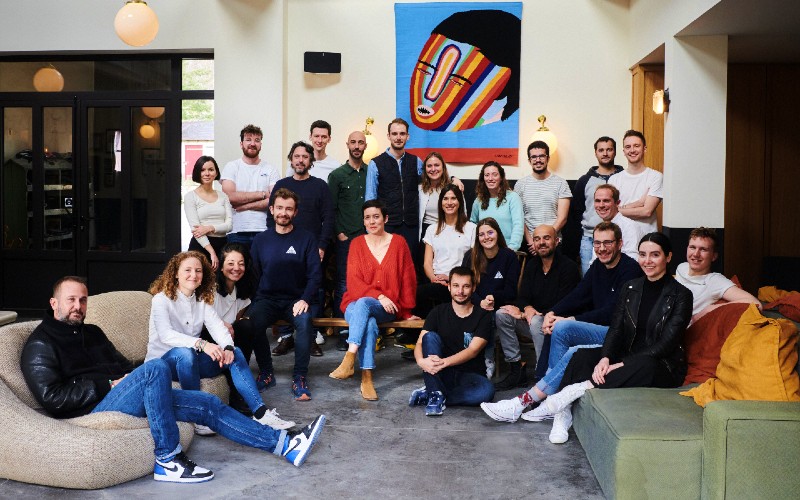 Tech VC Balderton Capital led the round with participation from New Wave, La Famiglia and 2050. The round of funding follows the original seed round and brings the company's total funding to $27m less than a year since launch. 
As scientific climate warnings keep emerging, companies face pressure from customers, investors, partners, regulators and employees to reduce their carbon footprint. However, many realise that there is a big difference between making carbon pledges and implementing and reporting concrete progress toward their carbon reduction goals. 
"It's clear that UK companies have realised the urgency of taking climate actions, but they need the right technology to build and implement an effective climate programme," continued Delacour.
"This was confirmed by our conversations leading up and at COP26. We were selected to take part in the UK government's Cabinet Office and PUBLIC's Tech For Our Planet programme in the green finance category, where we talked about our carbon collaboration with the investment bank Bpifrance."
Since it launched in April, Sweep has been working with Financial Times Stock Exchange 500 (FTSE) companies each responsible for 30-50 MtCO2e of carbon emissions per year. 
"Reporting direct emissions is just the tip of the iceberg for the world's largest corporations," said Delacour. 
"Sweep connects large enterprises with their entire network of business partners, staff, and suppliers to get a complete overview of their direct and indirect emissions. 
"Our enterprise-grade tool is here to make carbon data collection, security and analysis seamless and automated, so companies focus on reducing their carbon footprint and contributing to global net-zero efforts." 
Bernard Liautaud, managing partner at Balderton, has joined Sweep's board of directors. "Sustainability is a huge priority for us at Balderton and Sweep's mission and vision are perfectly aligned with our Sustainable Future Goals," he said. 
"When we looked at the market, we were incredibly impressed with the strength of Sweep's team, and the thoughtfulness and maturity of their product. We're excited to support them as they help companies to effectively take responsibility for their carbon footprints."