Retail
Investment
A sustainable packaging platform is to triple the size of its team in the UK and EU after raising £7.5 million Series A funding.
noissue is a mission-driven company making custom, sustainable packaging accessible to eCommerce brands and retailers of all sizes.
The platform is dedicated to creating a global community of suppliers, partners, and makers, by building products and programs designed to help businesses of all sizes creatively connect with conscious consumers. 
Founded by Josh Bowden and Augie Gruar in 2017, noissue leverages a global supply chain to serve over 80,000 customers and grew over 200% across the UK and Europe during COVID. 
Powered by a team based in seven countries, its solutions are used by UK-based brands Oh Polly, Bo+Tee, Aurelia Skincare, Depop, Papersmiths and Iggy Box.
"Currently, a quarter of our customers are based in the UK/EU, which is really exciting, and we've enjoyed seeing the growth in this region," Bowden told BusinessCloud.
"We'll plan to triple our team in the UK/EU next year. We are looking forward to our continued growth in the market.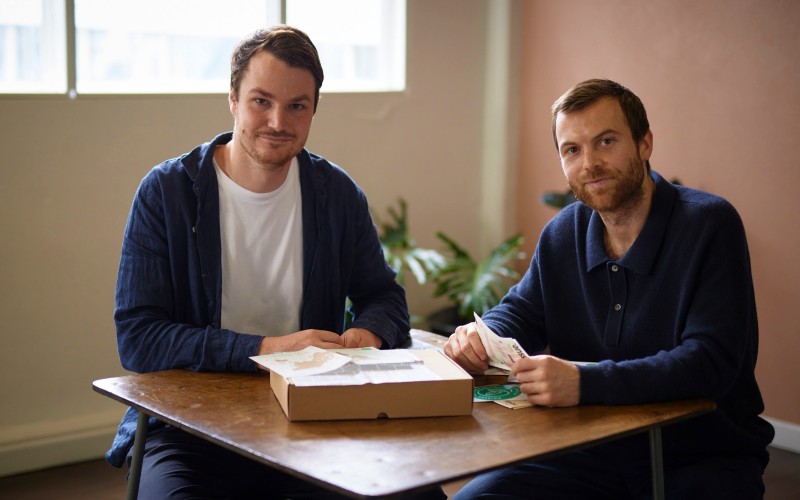 "As a company, we operate on a remote-hybrid level, which means we don't have a physical office. We've been global from day one, and are very passionate about giving brands and businesses access to custom and sustainable packaging in low minimum quantities. 
"We want to be where small-businesses and entrepreneurs are, and we believe the UK has an awesome environment of entrepreneurship and small-business to achieve our mission."
The financing round was led by Felix Capital. 
Bowden added: "Our mission at noissue is to build a platform and supportive community that accounts for the needs of businesses, brands and makers of all sizes.
"It has been an amazing opportunity to build something intentional, and impactful on a global scale that gives brands access to custom, sustainable packaging, at all stages of their business – making it easy to develop lasting and meaningful relationships with a global community of consumers who all have a shared commitment to sustainability. 
"We're excited to have the support of Felix Capital to continue to propel our rapid global expansion, grow our global team, further expand our product offering and improve our platform to continue to proactively support the development and growth of brands and creators around the world."
100% of noissue's packaging is reusable, recycled, or compostable, allowing companies of all sizes to reduce their environmental impact through their choice of packaging. The growth of noissue's target segment has been accelerated by the booming post-pandemic creator economy. 
"Over the past year, we've seen an acceleration of the growth of the creator economy and eCommerce, as well as a shift in consumer preferences towards a more sustainable and mindful lifestyle," said Frederic Court, co-founder at Felix Capital. 
"noissue sits at the intersection of these trends, and we're excited to be their partner to fully realise noissue's potential to build a category-defining business in a large and growing market, leveraging their platform business model. 
"We are impressed by Josh and Augie's ability to execute on the mission, as well as to build an engaged global community of customers, team members and suppliers."