FinTech
Investment
Berlin-based FinTech ecolytiq has raised €13.5m from Visa, the auditing and consulting firm PwC Germany through a fund managed by Segenia Capital, VCM Global Asset Management and btov. 
Founded in 2020, ecolytiq works in partnership with Visa to offer banks and financial institutions the technology to educate and support consumers to manage their environmental impact.
Last year ecolytiq partnered with Visa on the launch of the Visa Eco Benefits bundle. The embedded carbon footprint tracker allows Visa issuers to add sustainability-focused benefits to existing Visa cardholders, enabling them to understand the impact their spending behaviour is having on the environment, as well as encourage and incentivise sustainable consumption behaviour.
Charlotte Hogg, CEO Visa Europe said: "A significant shift is needed towards more sustainable behaviours to meet the global net-zero goals by 2050.
"A key element to this change starts with providing an individual understanding of the environmental impact of their choices. ecolytiq enables banks and their customers to raise awareness of the positive impact they can make. The company has gone from strength to strength in the past two years and we're proud to support the next stage of their growth."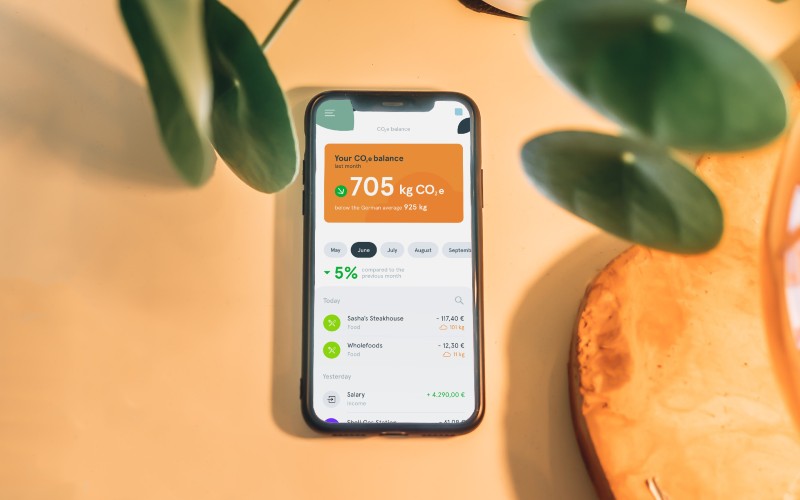 Clients worldwide trust the ecolytiq technology to encourage their retail banking customers to take effective climate action, helping them shape the kind of future they want. Early adopters include Rabobank, Tatra Bank, Tomorrow Bank, Novus, as well as partners such as Worldline and Tink.
Ecolytiq co-founder David Lais said: "We founded ecolytiq with the mission to not only educate consumers all over the world about their individual impact on the environment, but at the same time empower them to take action.
"We are elated to have found investors that not only support and believe in our vision, but also personally share those same values and beliefs in finance for a better future."
The funds will be used to further expand the ecolytiq Sustainability-as-a-Service® solution, which is currently available in Europe, Canada, and the US.