On a recent trip to Manchester Airport's Runway Visitor Park I was privileged to climb aboard Concorde.
Graced regularly by the likes of the Queen, Elton John and Madonna, the world's first supersonic airliner was decommissioned in 2003 after 27 years of commercial service.
Almost two decades on, supersonic travel is set to return – eventually – with companies such as Aerion and Boom Aerospace confident that they can make it an economically viable proposition once more. However one company based in Oxfordshire is aiming far beyond that.
"We're looking beyond the next Concorde," Mark Thomas, CEO of Abingdon-based Reaction Engines, tells BusinessCloud after the company was voted the South East's most innovative tech company by our readers and an independent judging panel.
"The speed of air travel has actually gone down over the last 40 years because people have been focused on efficiency. That is obviously a huge imperative – but there is also a need for speed and there are people who will pay for it.
"Once Aerion and Boom Aerospace are established, people will want to push faster and go beyond that. We're looking to go hypersonic – which is there more than double the speed again. And that's a completely different threat domain."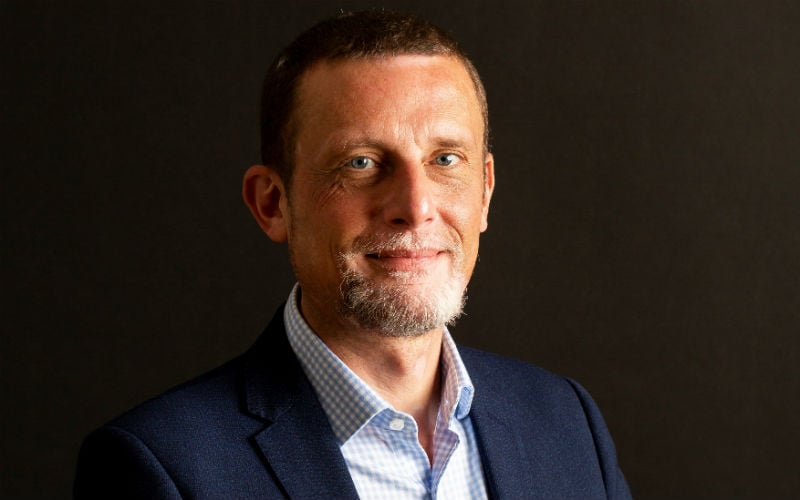 Reaction Engines was founded in 1989 by three propulsion engineers from Rolls Royce: Alan Bond, Richard Varvill and John Scott Scott. It has now developed a Synergetic Air Breathing Rocket Engine – SABRE – which contains precooler technology able to deal with extreme temperatures found at incredibly high speeds.
"Concorde was twice the speed of sound. The Lockheed SR-71 Blackbird spy plane was three times the speed of sound and therefore had to be made of higher temperature capability materials," says Thomas. "It had all sorts of challenges and was right on the limits of technology capability."
A trial last year with US hi-tech agency DARPA – widely credited with helping to establish the framework of the internet – saw Reaction Engines' tech successfully deal with temperatures associated with Mach 5 – five-times the speed of sound.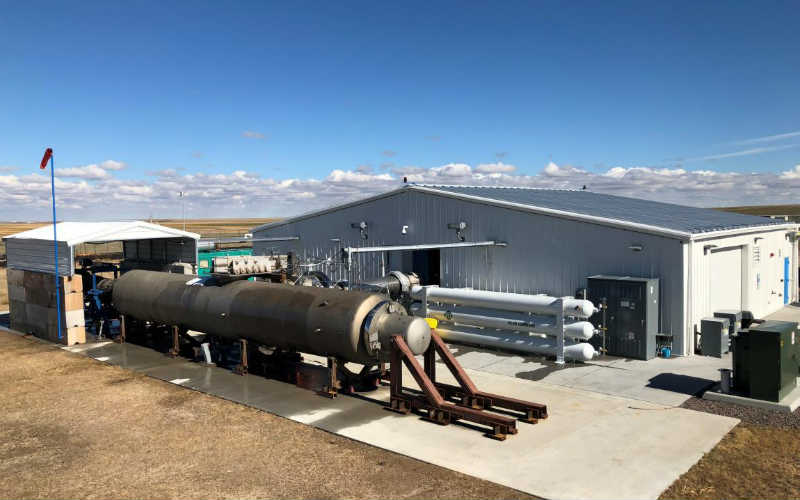 US test site
"As you go faster, the heat energy goes up exponentially," explains Thomas. "There is a heat barrier you've got to punch through if you want to go beyond three times the speed of sound. At five times the speed of sound, the air temperature as it impacts the airframe or the engine is 1,000 degrees centigrade. It causes steel to glow red and other metals to actually melt.
"The ability to take that away as a problem and have a supercooler is hugely powerful in being able to engineer a vehicle that can go very, very fast. Many, many people have tried it in the past in different ways and failed.
"We have a technology that takes away megawatts of the energy instantaneously and allows you to build an engine which will operate successfully around that. It's a unique technology and a unique position we find ourselves in."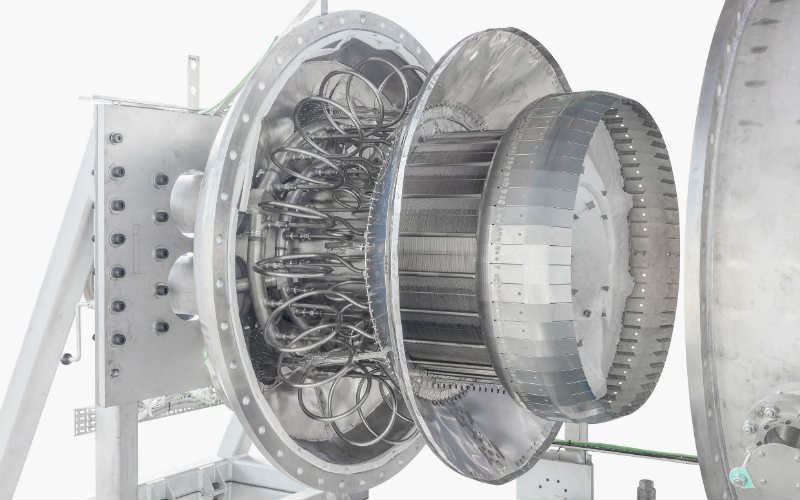 Thomas joined in 2015 following a 25-year career at Rolls Royce and moved its focus from pure research and development to industry sponsorship. He secured a £20.6 million deal with BAE Systems for 20 per cent of the business, which he says was a "big deal" as it was a deviation from BAE's usual approach.
"We've got a pretty high profile within the industry that we play in, but outside it we've been a fairly well-kept secret," he says. "The BAE deal definitely got us on the radar in a big way. People started to sit up and pay attention."
A further £26.5m of strategic fundraising, which included Boeing and Rolls Royce, followed in 2018. However the huge investment brought added pressure to deliver meaningful outcomes – and the DARPA test was final proof that Reaction Engines has a technology with the potential to reinvent air and space travel.
"Being brutally honest, a large number of people thought we were not going to pull that off. And we did it with 100 per cent success," he says. "To run a massively successful test campaign under the eyes of government agencies with a high level of industry awareness was a big deal.
"Our tech is of interest to defence customers because they want to get somewhere as quickly as possible. But it is also of interest to commercial and there's a big predicted market for hypersonic travel in the future.
"Companies like Virgin Galactic are positioning their businesses to secure a big piece of that market. Boeing are also very public about their plans to do high-speed air travel."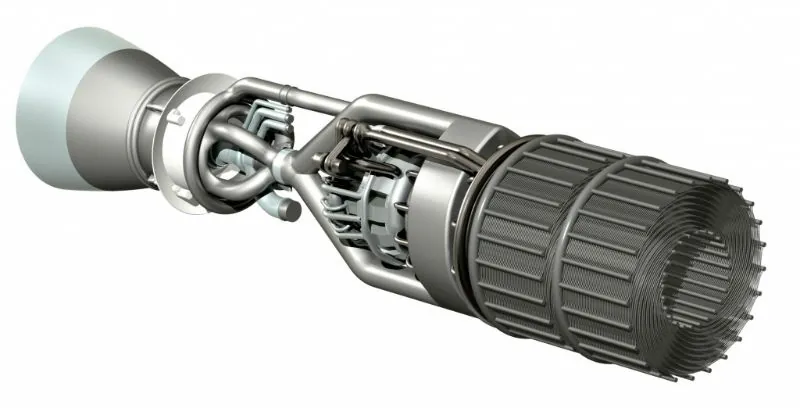 Reaction Engines is working with Formula 1 to look at ways of including its tech into the cars while it also has an eye on clean energy and waste heat recovery as it looks to commercialise. However a larger and more eye-catching project could take it beyond the Earth's atmosphere – and it may not even be a 'moonshot'.
The company has worked with the UK Space Agency and European Space Agency, with the UK government investing £60m in SABRE as part of a 'strategic approach to space'. The propulsion tech could make space access far easier and more affordable.
"We're all reliant on services that satellites provide. It would be very hard to imagine even an hour without space, because everything we do is reliant on it," says Thomas. "But we also see the bigger vision that people like [Amazon boss] Jeff Bezos talk about: one day a lot more will be done in space.
"It is totally possible that we'll be doing in-orbit manufacturing or onward transit to other planets because the technology to enable that is coming fast.
"What's our role in that? A new type of engine that's multiple times more efficient than a rocket engine and enables you to build a truly reusable vehicle that could just shuffle payload – whether satellites, infrastructure or people – to and from orbit on a daily basis.
"That's the direction of travel of the industry."
Big-name partners have enabled Thomas to grow the team from 65 to more than 200. He says the South East Tech 50 accolade is well-deserved by his young workforce.
"It's a really great company and exciting place to be. It's deliberately designed to look a bit different to the norm," he says. "Even if you include me in the management team, the average age is about 32. For an aerospace business, that's really unusual.
"At the beginning, when I met the people and saw some of the technology, I thought: 'I've got to be part of this. I've got to do this now, or never.'
"[Winning the South East Tech 50] is just a huge accolade. The company has taken a long time to establish itself and we have people that work extremely hard on this because they really, really want to do it. But to see that recognised by reputable bodies such as yours against tough competition and more established businesses is really incredible.
"It really gives me a lift, and the team deserve it. They never fail to impress me."