MediaTech
Investment
A photo-sharing app has raised £8.3 million seed funding from prominent investors after a million photos were taken using the platform in its first month. 
Lapse enables groups of friends to avoid the pressures of traditional social networks by emulating the experience of film cameras.
Inspired by the experience of using a point-and-shoot film camera whilst backpacking in Vietnam in 2019, Ben Silvertown and his brother Dan built the app to help people live in the moment when taking and sharing photos. 
It allows friends in group chats to take a 'roll' of 36 shots together – all of which are a mystery until they 'develop' the next day in a private social experience, showcased as an animated montage called a Lapse. 
Group members can react to and comment on photos, and save or export individual shots or the full Lapse.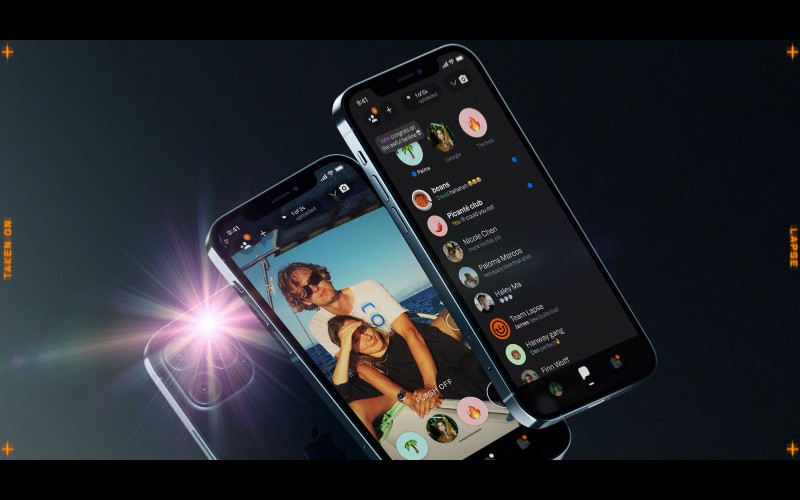 The app is currently invitation-only as the founders says they are prioritising product development, user experience and controlled growth.
The seed round was led by Octopus Ventures and GV (formerly Google Ventures). It also featured Speedinvest and a number of high-profile angels – including Soleio Cuervo, the designer who invented Facebook's Like button.
The key ingredient for global growth which is often forgotten
It comes just four months after Lapse closed a £1m pre-seed round.
"Lapse doesn't let you review, edit, or curate photos in ways that other platforms encourage. The focus is on enjoying the moment, rather than trying to showcase it," said Ben Silvertown.
"People are taking and sharing photos on Lapse of things they never would have otherwise. By removing the pressure for perfection and the mental barrier when we review photos, a whole new world of more 'real' photos gets unlocked."
All shots are processed in-app using Lapse's image processing engine, designed and tested with more than 30 professional photographers to replicate the distinctive appearance of film.
"The social media landscape is becoming more 'media' less 'social'. Public platforms such as Instagram and TikTok are so creator- and influencer-dominated, your real friends are drowned out," said Dan Silvertown.
"Our vision with Lapse is to own the other end of the spectrum, where sharing is more relaxed, intimate, and intentional – genuinely social, not just for likes. Lapses are rich records of spontaneous and authentic moments, to be shared privately between friends rather than broadcast to distant and anonymous followers."