The number of shoppers heading to British high streets, retail parks and shopping centres has declined by 10% in the past seven years.
With one in 12 shops having closed in the past five years, local authorities, property owners and developers are looking to re-model Britain's high streets away from retail and into residential, experiential and community spaces.
At the same time towns and cities want to become smarter – save time, waste, and consumption, creating better places for people to live, work and travel across.
Enter the arrival of smart street furniture.
Young Croatian tech prodigy Ivan Mrvos created his first smart bench in 2014 while still a teenager at high school.
Now 24, Mrvos has sold more than 1,300 items of smart street furniture around the world – but only three so far in the UK, in Wales.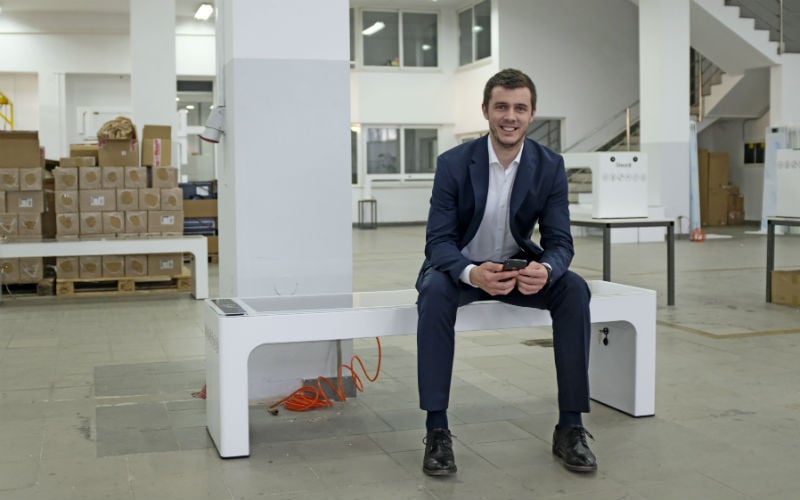 Opening the London office is part of a plan to become the largest provider of smart benches in Britain over the next five years and a partner for local authorities looking to develop smart city solutions. The London office is Include's first European office outside of Croatia.
Smart, Wi-Fi enabled street furniture is expected to be a huge global growth market over the new decade as towns and cities upgrade their high streets and parks to make them more attractive, increase dwell time and move to creating more connected, better informed smart cities.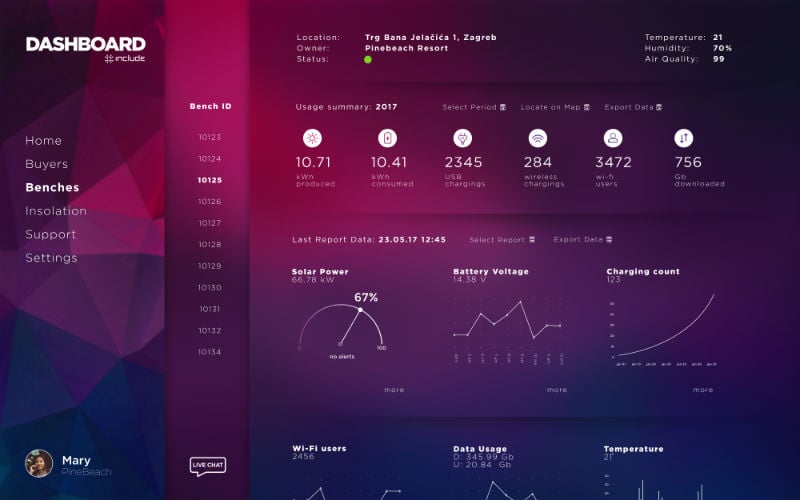 Include's minimalist, iPhone-inspired benches are solar-powered, energy-efficient, vandal proof and protected by CCTV.
They allow members of the public to access Wi-Fi and charge their smartphones while on the go or relaxing and chatting to friends on the street.
Despite Brexit, Include believes the UK has the potential to be one of the world's largest markets for smart benches as the UK is one of the world's fastest adopters of digital and smart technology.
"High streets across Britain and the rest of the world are changing as more and more people choose to shop online rather than in physical stores," said Mrvos.
"At the same time towns and cities across the world need to become better places for people to live, work and travel across.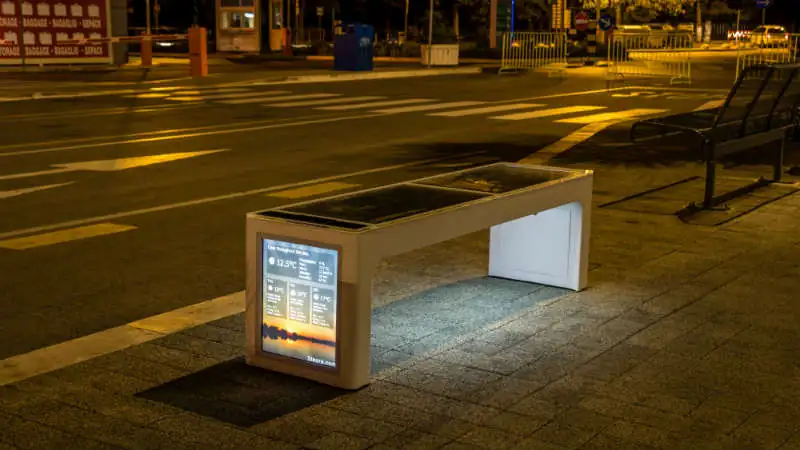 "We know as with many countries there are issues with connectivity and infrastructure in Britain.
"Include's smart street benches help to solve all of these problems by increasing dwell time in towns and cities, and creating better, more connected places and communities.
"While we know Brexit brings worries for some we don't see any potential problem for us with Brexit, mainly because we strongly believe that the British market is strong and very developed.
"Like many people in Britain, Include is committed to making towns and cities better connected, so although Britain is leaving the European Union we are positive we will find many friends and allies here.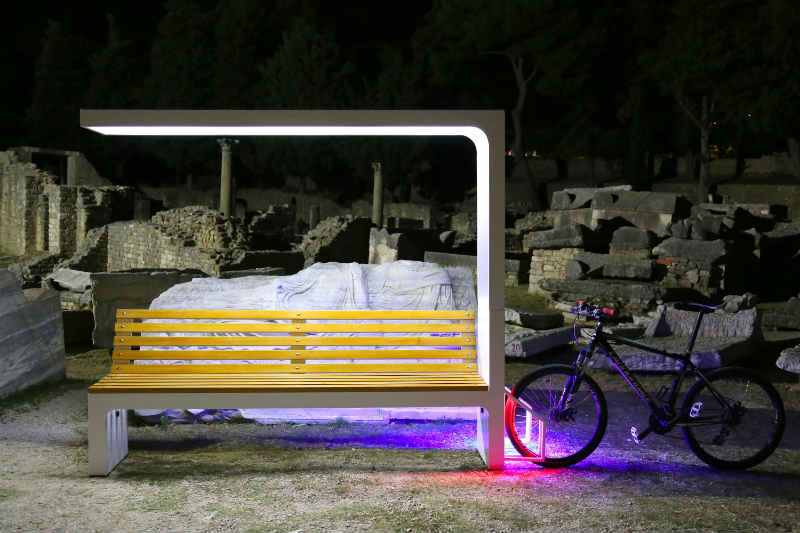 "We also know that the British public sector is focused on smart city projects and for this market we believe Include is their natural partner."
While Britain's leading Smart Cities – London, Bristol, Manchester, Cambridge, Birmingham and Leeds – have the potential to be significant markets, Mrvos also believe there is a real need to improve internet connectivity in Britain's lesser known towns and cities.