Retail
Deals
A London-based retail analytics provider has been snapped up by Silicon Valley unicorn CommerceIQ.
e.fundamentals, founded in 2014, is billed as a 'digital shelf' analytics provider which helps brands to market and sell effectively through online retailers by giving them insight into what is happening with their products on those platforms at 'store level'.
Initially focused on the UK, it now supports 451 retailers across 41 countries, including the likes of PepsiCo and Royal Canin. 
"e.fundamentals was born in a meeting room with walls covered by flip charts," CEO John Maltman wrote in a blog post. "No one in that room could write a line of code, but we all had extensive experience in CPG (consumer packaged goods).
"Having worked for some of the biggest brands, we were trying to answer one key question: what insights and tools will CPG managers need in order to win in eCommerce in the future?
"We were so confident in our thinking that I made a huge life decision: instead of retiring at 55, which had been my plan for many years, I decided to lead e.fundamentals. 
"I loved our service idea, thought it was way better than the status quo in the market, and I wanted to demonstrate to myself that I could leverage my corporate experience to build a great company from scratch."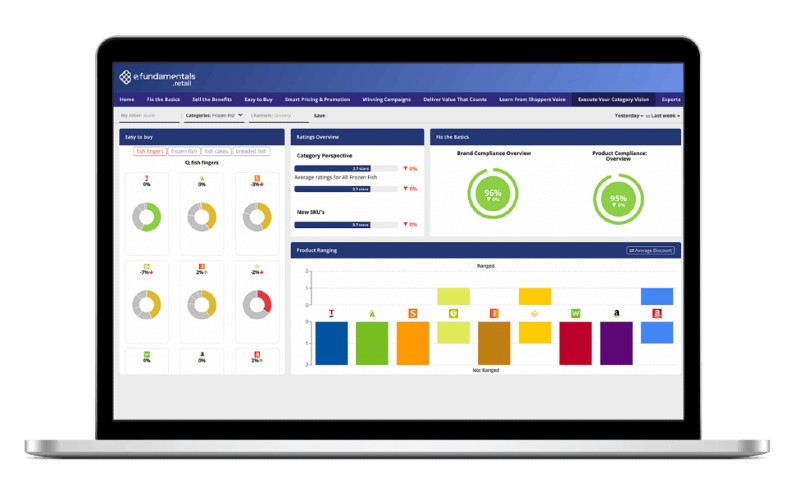 That company, which has a base in Chicago, will now merge operations with CommerceIQ, a retail eCommerce management platform which has raised $200 million in funding, with its most recent round led by Softbank at unicorn valuation.
The terms of the deal were not disclosed.
RetailTech 50 – UK's most innovative retail technology creators for 2022
CommerceIQ now provides its customers retailer coverage and localised support across the Americas, EMEA and APAC regions.
"Customers love how our intelligent automations help their teams to win on eCommerce retailers like Amazon, Walmart, Target and Instacart," said Guru Hariharan, founder and CEO of CommerceIQ. 
"They've been asking us to accelerate our coverage to all global retailers important to their business. Our acquisition of e.fundamentals does just that, adding world-class digital shelf analytics and support for over 450 retailers across 41 countries. 
"We are now the first platform to connect and intelligently automate across shelf, sales, supply chain, and advertising to help our customers win big."
Customers of both companies will have access to their combined offerings.