Investment
A technology platform for virtual events has raised £1.5 million seed funding from Silicon Valley investors.
Tevent, based in London, has been backed by Leslie Stretch, CEO at Medallia and co-founder of MeshDynamics.io; Rory Cameron, EVP at Medallia; Jimmy Duan, CCO at Medallia; Shreesha Ramdas, co-founder of Strikedeck; and Nathalie Scardino, SVP at Salesforce.
Tevent was built for small and medium-sized enterprises that are currently unable to access dedicated virtual event platforms due to price and technical barriers. It allows for external-facing webinars and talks, while influencers and creators can also use it for their community engagements and interactive podcast content.
It also has a feature called 'Spaces', a permanent hub to bring a community together. It offers a deeply integrated social media-style networking like Linkedin where you can schedule meetings, add contacts, create group chats and calls on the fly and send gifs.
Tevent launched its early access public beta product in late August 2021 and started marketing it in November 2021. Since then, it has received short of 1,000 sign-ups. 
The company will use the investment to scale its platform and 'double down' on product development speed by focusing on serving particular use cases and more niche segments and developing a mobile app and a desktop app.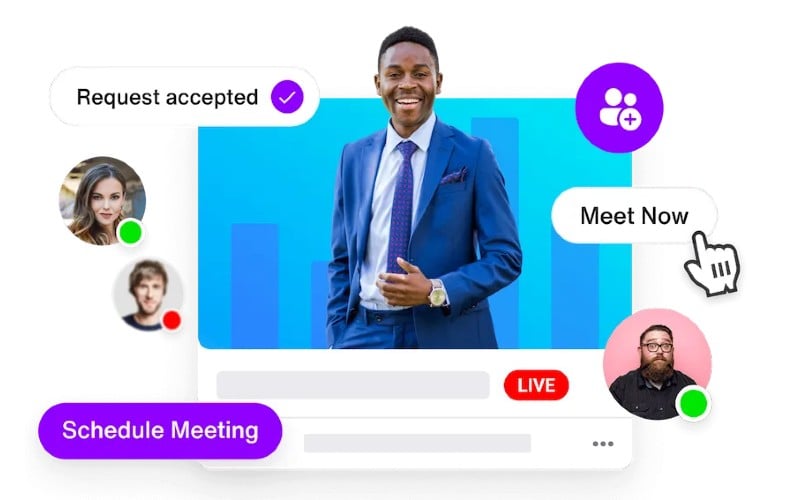 "We are on a mission to make connections engaging, accessible, and sustainable," said CEO and co-founder Ahmed Amer.
"Tevent gives you the tools to create engaging virtual events that facilitate meaningful interactions and lasting connections. We are working towards making remote a viable alternative and building a sociable, sustainable and connected future."
Tevent says it is preparing for a Series A round which will launch the platform to the broader market in the UK, the United States then across Europe.
One factor will decide whether your business succeeds – people