PropTech
Investment
The entrepreneur behind a new property management platform has raised £275,000 to establish it as the 'Airbnb for shared living'.
Vann Vogstad has raised funding for COHO from the MEIF Proof of Concept & Early Stage Fund, which is managed by Mercia and part of the Midlands Engine Investment Fund, and private investors.
COHO was inspired by his fond memories of house sharing after leaving university more than 10 years ago. After building and selling two successful software companies, Vann – now a father of four – decided to address a gap in the market by creating the only platform of its type specifically designed for houses of multiple occupation.
COHO aims to accelerate the growing trend for co-living amongst people of all ages. It allows property investors to manage their portfolio and tenants to find a suitable house share with likeminded people.
Vann joined forces with long-term collaborator Liam Cooper to launch the platform in 2021. They have since signed up over 80 landlords and lettings agents managing thousands of rooms between them, bolstered the executive team and strengthened the board, with the appointment of former Reapit CEO Gary Barker as non-executive director and experienced software executive Gordon Matthew as chair.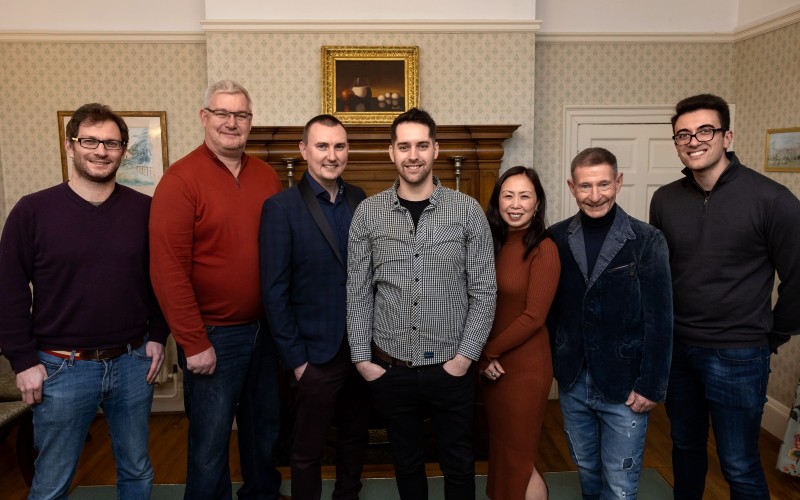 The funding will allow the Worcester-based company to further expand the team with the addition of five new jobs and develop a host of new features to improve the management of shared living.
Vann, who is the company's CEO, said: "Co-living offers a positive lifestyle choice for many people living alone or struggling to afford their own home. 
"By making house sharing easier to manage for both landlords and tenants, COHO aims to bring it to the mainstream. 
"The support of our investors will enable us to move forward at a much faster pace to achieve our ambition of making shared living more accessible to both property investors and tenants, and become the Airbnb of house shares."
Kiran Mehta, investment manager at Mercia, said: "The property management sector is ripe for innovation with many landlords, in particular those with HMOs, having to patch together multiple management tools. COHO offers a one-stop shop for property management. 
"Vann and the team have carved out a strong niche in the HMO market and have plans for some exciting additions to the product roadmap. The investment will help bring forward these new features, build the team and enhance the sales and marketing activity. 
"It has been a pleasure working with Vann and the team over recent months and I look forward to supporting the business over the coming years."
Why NSI Act could have chilling effect on startup investment