The search is on to find the brightest stars of Leeds City Region's burgeoning tech sector.
It follows the launch of the inaugural Leeds City Region Tech Climbers 2022 to showcase and celebrate scaling tech businesses.
Growing tech businesses based across Leeds City Region are invited to nominate themselves for possible inclusion in the long-awaited Tech Climbers and Ones to Watch lists.
Judges are looking for IP rich, product-led technology businesses to enter.
Leeds City Region Tech Climbers 2022 has been organised by Active Profile in association with BusinessCloud, and culminates with an exclusive event in April and the publication of the lists online.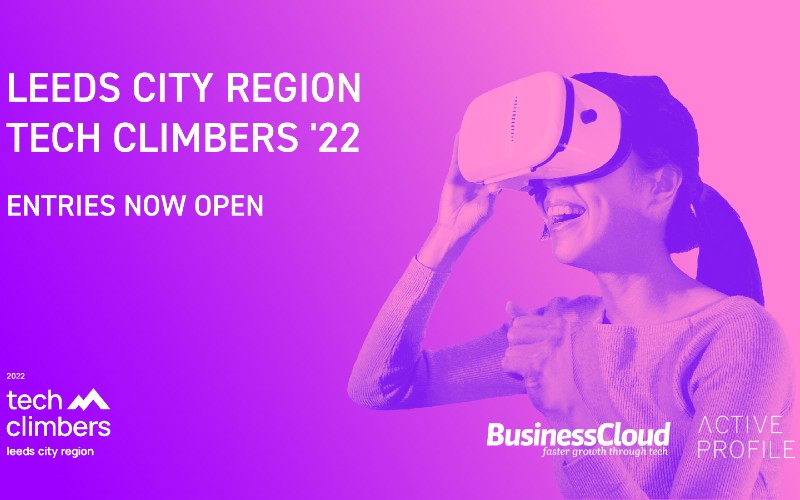 Tracy Brabin, Mayor of West Yorkshire, said: "From healthtech, to big data and gaming, West Yorkshire's digital and tech sector is a great success story, creating good jobs and driving growth across the region. I want to shine a spotlight on these businesses and champion the people and teams who are making this happen."
BusinessCloud Executive Editor Chris Maguire said: "Leeds City Region is home to one of the UK's fastest-growing tech sectors and we're looking to shine a light on some of the companies that are leading the charge with ambitious growth plans. If that's you then you need to fill in the simple entry form."
Anna Heyes, founder of Tech Climbers and the managing director of Active Profile, said: "Leeds City Region made perfect sense to host the Tech Climbers list and the response has been amazing.
"The tech sector in the region is riding the crest of a wave and is predicted to add thousands more jobs to the thousands already created. As well as recognising some of the established firms, Tech Climbers will also shine a light on the 'Ones to Watch' so early stage businesses are also encouraged to enter."
The search was officially launched at a webinar entitled 'Tech trends and the investment story in the Leeds City Region'.
Speakers included some of the biggest names in the region's tech sector including Martin Port, founder and chairman of BigChange; Sarah Pawson, founder and managing director of Fruition Consulting; Eleanor Metcalf, brand and marketing lead at green FinTech Tred  and David McKee, CEO of Slingshot Simulations.
They were joined by Sarah Hex, business development manager at Mercia; Gareth Lynton Jones, partner of BDO; Mel Ellyard, senior manager of British Business Bank; and Sandip Khroud, partner of Hill Dickinson.
Leeds City Region Tech Climbers 2022 has been sponsored by Hill Dickinson, Mercia Asset Management, Avison Young, BDO and Nexus in association with West Yorkshire Combined Authority,  Leeds Digital Festival 2022, Tech Nation and ZUT.
To enter go to: www.techclimbers.co.uk/enter