FinTech
Appointments
A Manchester-based FinTech has revealed a refresh to its brand with a new logo, tagline and website alongside key hires to support further growth. 
BankiFi, which provides global open banking services, has adopted the tagline 'putting banks at the heart of business'. 
As well as bolstering its development, finance, and operational teams, the firm's seven new starters include Nick Reid, UK sales executive, and Sian English as head of marketing.  
Already established across Europe, Lloyd Parata has also joined BankiFi to take on the Australian, New Zealand and Singaporean markets, with an office opened in York Street in Sydney in April this year, offering a unique enablement of financial services with an API-first solution.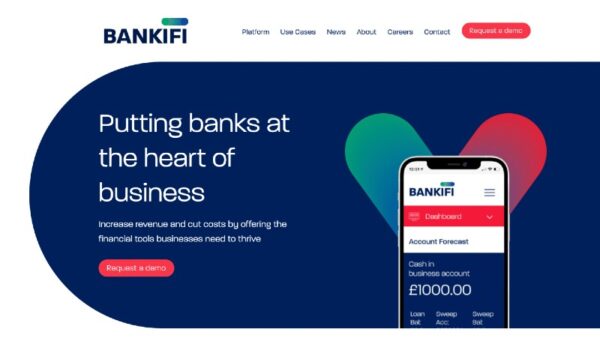 "The company has been on an incredible journey over the past five years. We have grown from two employees to 40 world-wide with plans to add to both our sales and development teams over the next few months," said CEO and founder Mark Hartley.
"The new website and messaging more accurately reflects how BankiFi isn't a traditional FinTech. We're not here to disrupt banks, we're here to help them. 
"As an SME ourselves, we understand the problems SMEs face. We're also Bank technologists that understand Banking problems which makes us uniquely positioned to provide best in class embedded banking experiences for SMEs."