EnviroTech
InsurTech
Investment
There is a clear and pressing need to transition our energy provision away from fossil fuels and to cleaner sources.
But as Net Zero goals come under the spotlight again, there is a burning question: if the financial economics don't stack up, will the transition happen quickly enough?
Ashima Gupta co-founded Renew Risk two years ago to help solve an aspect of this problem.
"Our innovative software – the world's first of its kind – calculates the frequency and severity of financial losses stemming from natural disasters. This technology is tailored to (re)insurers, banks, PEs, funds, offshore wind farms and renewable energy developers," she explains.
"Our mission is to revolutionise the financial life cycle of renewable energy."
Starting with offshore wind farms – a sector projected to become a $1 trillion industry by 2040 – the CEO has grown Renew Risk's team to 10 and has operational models in place with leading global (re)insurers.
The London-based startup recently secured £1.7 million in seed funding led by strategic investor Insurtech Gateway, with participation from ClimateTech fund One Planet Capital, the University of Surrey and angels Chris Adelsbach and Rahul Munjal.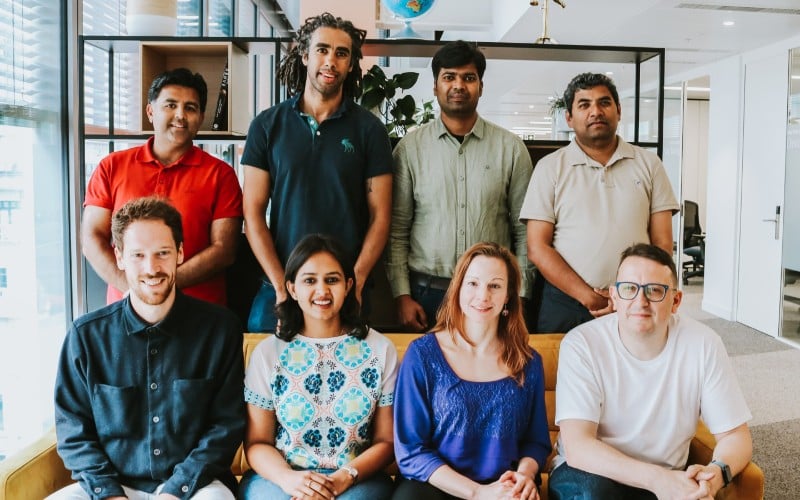 Speaking to Insurtech Gateway, Gupta continues: "By enabling insurance and financing for large-scale infrastructure projects, we contribute significantly to incentivising institutional investors to provide the crucial financing needed to expedite the global transition to renewable energy.
"In today's world, the transition to renewable energy isn't just an environmental imperative; it's deeply tied to our economic future. As the demand for clean energy sources continues to soar, there's an equally pressing need for innovative financial and insurance solutions to underpin new renewable energy projects."
£4m to spark Electron growth & unlock zero carbon energy grids
Gupta has 15 years of experience in the financial services sector, specialising in risk models.
"I understand the vital role robust risk models play in enabling financiers and risk carriers to accurately assess and navigate risks," she says. "When I realised that this understanding could drive positive change in the world – by accelerating the transition to green energy – I knew this was the path I had to follow.
"The science is clear: to mitigate the most severe consequences of climate change, we need to cut emissions in half by 2030 and reach Net Zero by 2050. We must stop using fossil fuels and switch to clean, affordable and sustainable energy sources."
Fossil fuels still account for more than 80% of global energy production, but cleaner sources of energy are gaining ground. About 29% of electricity currently comes from renewable sources. 
"Some of the most common sources of renewable energy include wind, hydro and ocean. But building this necessary infrastructure is being delayed, as financiers and insurers don't have the solutions to accurately assess the risks," says Gupta.
"A substantial portion of these billion-dollar assets (offshore wind farms) will be located in deeper waters, up to 100 kilometres offshore, and in regions prone to natural disasters like earthquakes and hurricanes. 
"Financiers and insurers must effectively assess these risks before supporting a project, but current solutions are inadequate. Renew Risk's robust risk assessment solutions are indispensable for financiers and insurers for regulatory risk capital and control."
EnviroTech 50 – UK's most innovative green technology creators