Flexible worker recruitment platform Redwigwam has gone from strength to strength after being included in the inaugural LCR Tech Climbers 2019 list.
Since being included in the list of Liverpool City Region's fastest-growing and most innovative tech scale-ups, Redwigwam has grown the number of workers on its database from 90,000 to 130,000.
The Liverpool-based tech firm also secured significant investment during the lockdown from Maven Equity Finance, managed by Maven and part of the Northern Powerhouse Investment Fund.
The company was included in the LCR Tech Climbers inaugural list and is hoping to be included in the new LCR Tech Climbers List 2021.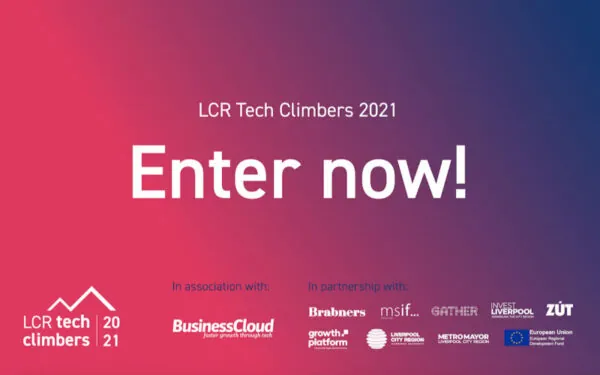 Redwigwam is the UK's No 1 temporary staff booking platform and founder and CEO Lorna Davidson said being included in the LCR Tech Climbers List was a vital recognition for the business.
"Making the inaugural LCR Tech Climbers List really shone a spotlight on us as a business and the region's tech credentials a whole," she said.
"Liverpool's creative and digital industries are often overlooked and we don't tend to shout about our achievements like some other cities do.
"We're proud to be based in Liverpool's Baltic Triangle and our inclusion in the LCR Tech Climbers list certainly helped raise our profile and attract interest from investors."
Davidson said Covid-19 represented an unprecedented challenge to Redwigwam but it has still reported record growth in 2020.
"We've doubled in size in the last year and during the first two weeks of the March lockdown 10,000 people registered on the platform," she said.
"Fairly early on in the pandemic we made the decision to pivot our business model away from hospitality to retail, logistics, cleaning and facility management and it's helped us grow new markets."
Redwigwam has been extensively featured in the media including Granada News, BBC Radio 4's Bottom Line, Daily Telegraph and Sunday Times and Davidson said this also helped raise the profile of Liverpool's tech sector.
"One thing that has struck me during Covid-19 is the way that Liverpool has worked as a community," she said, "sharing best practice, offering support and extended networking.
"It would be great to start next year by being included in the LCR Tech Climbers 2021 list."
The second list promises to be even bigger and better than the 2019 one and will showcase the top performing technology-led businesses that make Liverpool City Region one of the UK's most exciting tech destinations.
The list is being run in association with BusinessCloud and will be unveiled at an exclusive event in 2021 and published online.
Entries to the 2021 list will be judged on:
• The impact of the technology or service;
• Innovation and IP development potential; and
• Investment potential of the technology.
Entries close on December 14th and will be revealed at an exclusive launch event on January 28th, 2021.
The partners for LCR Tech Climbers 2021 are Growth Platform, Brabners; MSIF; Invest Liverpool; ZUT Media; and Gather.
For more and to enter details go to http://www.techclimbers.co.uk