PropTech
The real estate industry will be forced to emerge from a period of denial to embrace wholesale change following the COVID-19 pandemic. 
That is the view of Andrew Roughan, managing director of Plexal, the innovation centre and co-working space based at Here East in London's Queen Elizabeth Olympic Park. 
Before COVID, Plexal welcomed between 400-500 of its 800 members through its doors each day, with FSTE 100 companies and start-ups alike keen to feed off a vibrant atmosphere which Roughan says sparked creativity everywhere.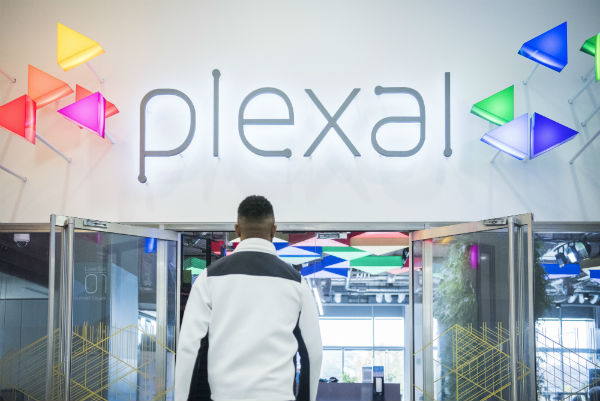 During the first lockdown, as government advised people to work from home where possible, the number dropped to just 12. "It's been quite an interesting eight months, to say the least," he tells BusinessCloud. 
"We've been open throughout both lockdowns because we have companies classed as essential or critical workers; those serving the local community; and a few heavily dependent on physical hardware and tooling which would have effectively stopped if they hadn't been able to work on that infrastructure." 
The centre, established by Delancey, specialises in forging connections between industry, academia, investors, start-ups and scaleups to tackle some of the biggest challenges facing society. 
Its three core services are workspace, events and consulting. "It's been a bit of a perfect storm for us," admits Roughan. 
"With workspace, people were advised to work from home if they could; with events, we used to host the likes of Google, but that market's completely gone and we're scratching our heads as to in what form it comes back; and with our consulting line, our biggest customer is the UK government, which clearly is distracted and challenged from a funding perspective with everything that's going on."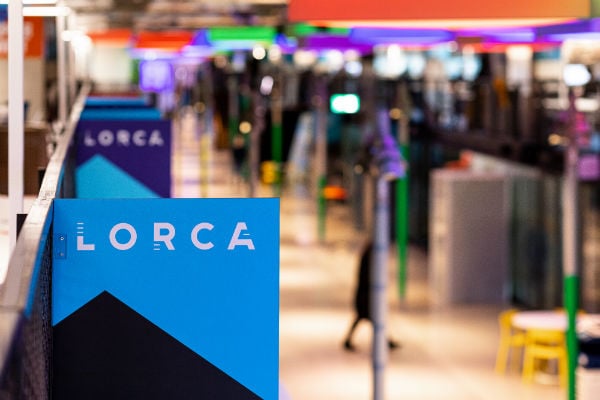 However Plexal, which delivers government-backed cybersecurity programme LORCA – the London Office for Rapid Cybersecurity Advancement – has retained a healthy membership of around 750. During the second lockdown, around 130 people arrived in person each day, with their safety assisted by the sheer scale of the impressive building.  
Having flipped its twice-weekly networking events to virtual – with a focus on practical advice around the likes of COVID support schemes – Roughan says it was quick to support its members. 
"We had companies in quite a lot of distress," he says. "We decided early on that we would not behave like a landlord and a tenant, we would behave like a peer: we would show companies where we were in distress, we would understand where they were in distress – and we would act fairly and reasonably by coming together. 
"[Taking the example of one entrepreneur], we had many, many conversations about what was going on in her business, when their revenue may be hit, or funding may be made available.  
"We've just acted like normal human beings, which I'm sad to say not a lot of the property industry does often. We are in this together; and when we come out the other side, our relationships will be stronger as a result."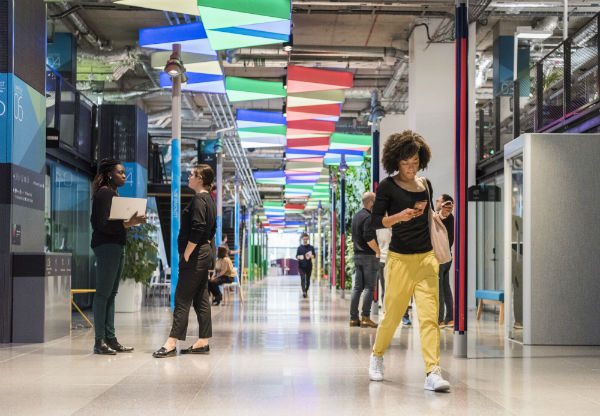 Roughan is in close contact with The Bartlett Real Estate Institute at UCL and believes a fundamental shift in the relationship between the property industry and business is coming. "They are saying that there have been three events in history that have fundamentally changed the future of real estate," he says. 
"First was the Great Fire of London, which changed the way cities were designed, with wider streets and the materials used for buildings; then when Spanish Flu ravaged society, it changed the government's mindset around social prosperity and how the quality of accommodation needed to be stepped up. 
"What they are suggesting now is that COVID is the moment that the office is no longer the noun, but the verb. Given the technology available to us, work can be performed anywhere. The question is: to what destination is the task required? If property does not change, and fundamentally embrace that, I think it will be forced to.  
"The property industry's ongoing assumption of asset value growth requires asset utilisation to be near 100%. That just won't be the case for the coming five years as the economy recovers, and people change behaviours about what the office means to them." 
Roughan expects a "period of denial" lasting perhaps 12 months – giving Plexal something of a first-mover advantage as it looks to innovate in this area. 
"That's the period where we get to market quicker with the more flexible, more reinvented, more capable, more relationship-led offer," he says. "We think those people with more constraints than us won't get there quickly enough because they don't want to admit it's true.  
"Inevitably, over the five years that follows COVID, even the look and feel of an office will be different. It must be about collaboration and facilitation, networking and engagement. That's what we're attempting to redesign."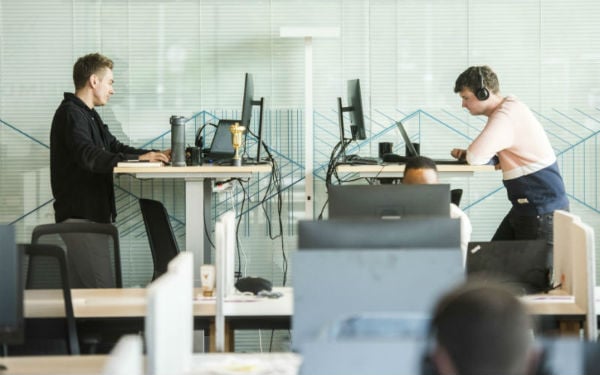 There are plans to expand the "methodology" of Plexal to other parts of the UK, he reveals, through a model of subject matter clustering exemplified by LORCA's focus on security.  
"We're really intent on working regionally. We've got various conversations at the moment around potential regional expansion and how we can take what we've learned, and how we can bring that into regional presence across the UK," he says. 
"Look at Sensor City in Liverpool and its focus on smart cities and the Internet of Things; the Titanic Quarter in Belfast is all about industry for new technologies; and Cardiff and insurance tech. We're staring at all of these things and seeing how they emerge. 
"I think every city has its opportunity to become something really interesting. If our methodology were overlaid, does it create value for the community? And if so, how would we do it?" 
As well as leaning towards multi-use offices, these cities could also undergo a fundamental physical change, he believes. "I think the towers that have been approved in every city around the UK will stop. That flattening will force them to sprawl wider and become polycentric cities. Local communities will then start to emerge with enabled capability.  
"I think both traditional offices and co-working spaces will spread to the edges of cities much more and serve the local communities. You might not want to work at your kitchen table – so you might go to the local co–working facility rather than travelling an hour to the one in the city centre."