Platform launched early to help manufacturers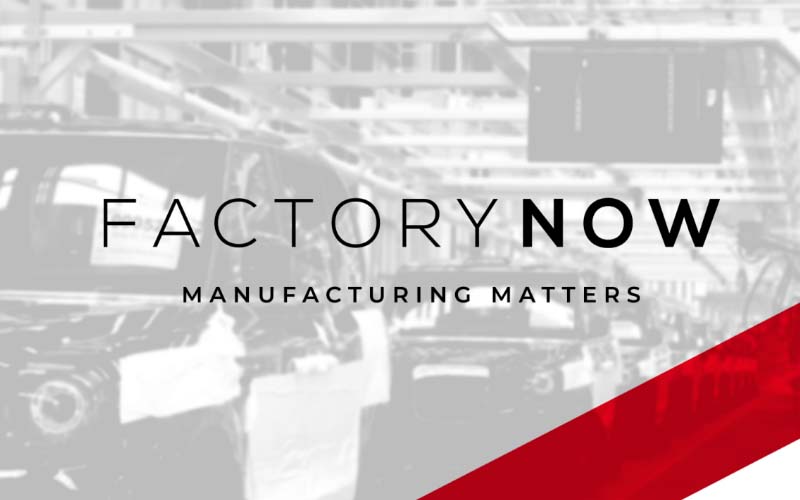 The launch of an innovative new platform for the UK's manufacturing sector has been brought forward by nearly six months to help industry in its struggles against coronavirus.
Co-developed by media organisations MTD and Jefferson, the FactoryNOW initiative is designed to help manufacturers raise their profiles, boost sales, engage with both potential customers and suppliers, facilitate collaboration, recruit talent, launch new products and create their own bespoke communities.
Jefferson and MTD have worked together for many years and earlier in 2020 formed a strategic partnership to offer the British manufacturing sector a 'menu' of online and offline marketing services. More than a quarter of a million people and companies follow their social media accounts.
"Most of the team at MTD are from industry and we know first-hand the challenges firms are facing at this time", said Joe Reynolds, Director of MTD.
"Over the past decade we have worked with hundreds of engineering and manufacturing companies and felt compelled to do whatever we could to assist them at the most critical time for industry since World War Two."
In recent months, both Jefferson and MTD have been using their social media channels to promote urgent calls for industry to provide PPE and medical devices for the NHS and other frontline healthcare workers and believe the FactoryNOW platform will help organisations communicate and collaborate more effectively.
"FactoryNOW has been developed with manufacturers, for manufacturers" explained Stuart Whitehead, founder of social media platform Jefferson.
"We have worked with MTD for a long time and earlier this year decided we had to accelerate the development of FactoryNOW as the true impact of the COVID-19 pandemic was beginning to be realised."
One of the consequences of the pandemic is that all trade exhibitions across the UK have been cancelled or postponed and this is impacting heavily on the manufacturing community. Using the FactoryNOW media wall feature, firms can now stage their own virtual exhibitions.
Will Watson, Digital Marketing Manager at MTD, explained: "MTD is involved with most of the major exhibitions across the country and we know how vitally important they are for firms to engage with customers, launch new products and market their services.
"FactoryNOW is designed to complement, not replace, face-face contact which, at this moment in time, is just not possible. A virtual exhibition stand can be set up on the FactoryNOW platform within minutes."
One of first companies to join the initiative is the Bott Group, manufacturers and suppliers of workplace storage equipment, vehicle conversions and workplace systems. Marketing Executive Nikki Jarvis said: "We have worked with Jefferson and MTD on other projects and their knowledge of, and passion for, the UK's manufacturing sector is unrivalled.
"We have been involved in the development of FactoryNOW since its inception as we strongly believe it offers a unique solution that perfectly complements our existing marketing strategy."