MedTech
A BioTech company which produces synthetic antibodies has launched a new product that could improve the success of rapid sensors in detecting COVID-19. 
MIP Diagnostics – which is based in Bedford and has been backed from launch by Mercia Asset Management – develops molecularly imprinted polymers (MIPs) which can be used to replace antibodies in diagnostic tests and other applications.  
MIPs can be manufactured more rapidly than antibodies in a laboratory and are also more robust. 
The company's new COVID-19 nanoMIP has been shown to detect ultra-low levels of the COVID-19 spike protein in a sensor device.  
It has the potential to improve the sensitivity of rapid antigen tests, which are carried out in the community and provide results in under 30 minutes, but which are less accurate than the conventional PCR laboratory tests. 
As well as exceptional sensitivity, COVID-19 nanoMIPs also offer greater stability compared to biological antibodies, and greater security of supply in the face of huge demand for testing.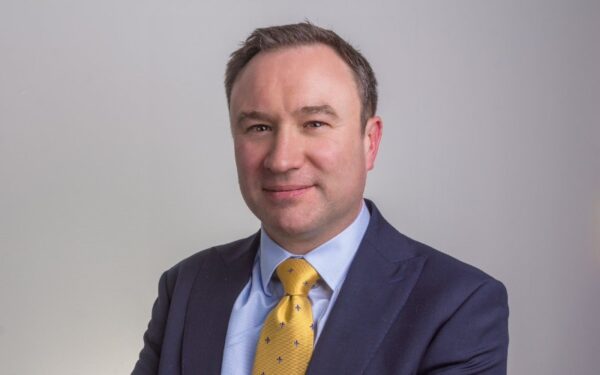 Stephane Argivier (above), Managing Director at MIP Diagnostics, said: "We are extremely excited to introduce a solution that will drive improvements to COVID-19 rapid test sensitivity.  
"As the industry has learned, it is extremely important that accurate testing results during the full lifecycle of the infection are achieved, and high sensitivity COVID-19 sensors will enable this. 
"The robust characteristics of nanoMIPs and chemical manufacturing processes also introduce a new level of supply consistency and security for device manufacturers that is difficult to achieve with biological receptors.  
"This is especially important for COVID-19 antigen tests because of the huge demand and rapid manufacturing requirements we are currently seeing in the marketplace." 
? Earlier today, @mip_dx announced the launch of a new product that could improve the success of rapid sensors in detecting COVID-19.

Managing Director, Stephane Argivier tells how proud he is of the team in reaching this new medical milestone.
#COVID #ThrivingRegions

— Mercia Asset Management PLC (@Mercia_PLC) April 20, 2021
MIP Diagnostics was founded in 2015 as a spin out from the University of Leicester.  
A funding round last year saw investment from BGF, Downing Ventures and Calculus Capital.
Mark Payton, CEO of Mercia, said: "As the founding investor in MIP Diagnostics, we immediately recognised the broad opportunity afforded through this proprietary platform and are delighted that its first product to market could result in more accurate testing for COVID-19.  
"MIP is one of a number of Mercia-backed companies involved in the fight against COVID-19.  
"This latest success – which follows on from our successful sale of the Native Antigen Company and the IPO of Abingdon Health last year – demonstrates the value of Mercia's role as one of the leading investors in innovative healthcare businesses sourced from the UK's regions." 
Coronavirus
COVID-19