FinTech
Investment
Pensions challenger Penfold has raised £6 million investment to accelerate growth and expand its team.  
The round was led by Bridford Investments Limited, and concluded with a recent crowdfunding campaign on CrowdCube, which reached its £3.1m maximum target in less than 24 hours. 
Penfold co-founders Pete Hykin, Chris Eastwood and Stuart Robinson founded the business in late 2019, with the aim of creating a superior pensions experience after battling with the inflexible and jargon-filled traditional providers that dominate the market.  
They saw an initial opportunity to help the more than five million self employed individuals in the UK, of whom only 14 percent save regularly into a pension. Penfold is now open to anyone, including those unsatisfied or underserved by other pension providers, or those looking for an easy way to track down and combine their old pension pots.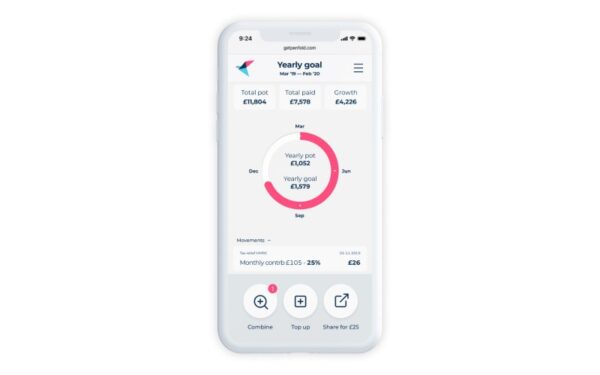 Penfold is a digital alternative to traditional pension companies, allowing users to set up, manage and track their pensions easily online and via the app. Contributions can be paused and topped up with instant one-off payments – Penfold is the first pension provider to offer an open banking integration.  
Users can choose to invest their money sustainably and can track down and combine lost pension pots in just a few taps. The dashboard explains how much they have saved and how far they are from their ultimate goal. 
"The sheer popularity of the crowdfund shows that Penfold is a solution to a real problem for lots of people," said Hykin.  
"Saving for your future should be as easy as online banking, but the legacy pension companies are making it hard for consumers to have visibility or control of their pension pots.  
"We're cutting out the complexity in pensions – and people are showing their support by investing in us.  
"The size of the pensions industry in the UK is huge – there is currently £7 trillion sitting in UK pension funds and that number is growing every year. But it should be higher as millions of people still aren't saving anywhere near enough. 
"We have grown rapidly over the last 18 months, and have developed the product so that it works for anyone who is fed up with the traditional pensions industry and wants greater control. Our mission is to simplify the pensions industry and make saving for the future simple.  
"We're hugely proud of the fact that 80 percent of our customers pay into their pension every month, a behaviour other disruptors have struggled to drive in their users." 
George Damoney, a Partner at Silicon Valley based Plug & Play Ventures, said: "We see the retirement savings market as significantly untapped, underserved, and a ticking time bomb for many groups – especially the self-employed.  
"A combination of younger generations not saving enough, people living longer, and inadequate state pensions all contribute to a growing need for better and more engaging products.  
"From their pension calculator, to their extensive content library, and the sustainable and sharia-compliant funds – Penfold is creating a fundamentally better proposition which users love. They've shown they don't just want to build a better product than what's on the market, but the best possible one." 
Also invested in the company are Bridford Group, Force Over Mass Capital, Elkstone Capital and several angel investors, including Alan Morgan of MMC Ventures and other senior figures in the finance industry.