MedTech
Deals
Oxford Nanopore Technologies has floated on the main market of the London Stock Exchange.
With an offer price of 425 pence per share, the company's market capitalisation is around £3.4 billion after dealings commenced at 8am this morning.
The firm, spun out of Professor Hagan Bayley's University of Oxford lab, has developed a real-time DNA/RNA sequencer and can assist with accurate, rapid testing in cancer and infectious disease. 
Oxford Nanopore's sequencing devices are being used in scientific research worldwide, and increasingly in regulated environments such as healthcare and food safety.  
The technology is being used for epidemiology and research purposes in the COVID-19 pandemic, helping to track mutations of coronavirus as they spring up around the world. It has also developed a diagnostic test to identify the presence of the virus which causes COVID.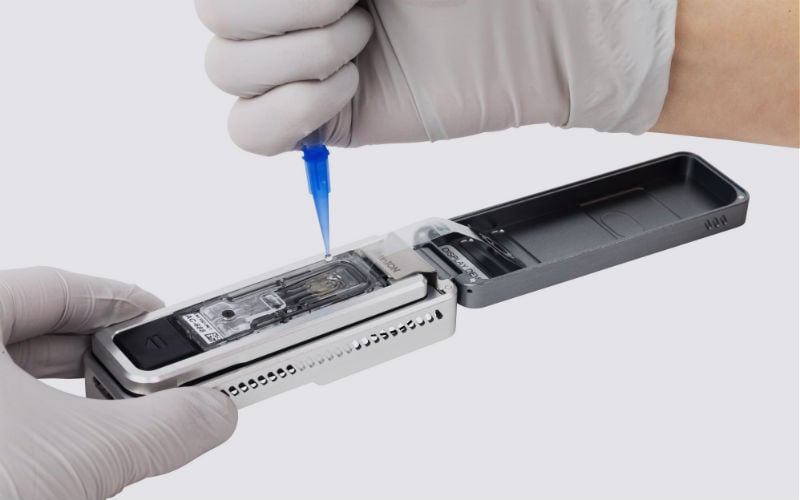 The company serves thousands of customers across a wide range of scientific communities, in more than 100 countries around the world. It has around 1,350 patents and applications and has raised more than £500m funding to date. 
CEO Dr. Gordon Sanghera said: "Today is a very proud day for the entire Oxford Nanopore team, but we believe we are only in the foothills of a long and exciting journey.
"We are living on the cusp of the genomic era. I believe that our unique technology will open up many new possibilities for positive impact, both through enabling new discoveries in scientific research, and through more accessible, faster, richer biological insights in health, agriculture, food and understanding environments.
"I would like to thank all the scientists in our user community, who are performing ground-breaking work in so many places and disciplines, and am hugely excited about what is to come.
"We are delighted by the positive response we have received from investors around the world during this process and look forward to welcoming our new shareholders.
"Our focus remains on continuing to innovate, grow, and working towards our goal of enabling the analysis of anything, by anyone, anywhere. This IPO brings us a step closer to being able to fulfil that ambition."