Northcoders has appointed a new COO and relocated its base.
The coding bootcamp for the North is positioning itself for further growth after relocating its Manchester campus from Federation House to Manchester Technology Centre on Oxford Road.
The business has also named Sam Caine as its new chief operating officer.
The new 10,000 sq ft campus is now home to Northcoders' 30-plus strong teaching, partnership, marketing and senior leadership teams and can accommodate 100 students at any one time.
Bruntwood's Manchester Technology Centre, which is part of Manchester Science Park, sits at the heart of the city's Innovation District, the Oxford Road Corridor, and the Circle Square neighbourhood.
Since its inaugural course in 2015, Northcoders has helped over 500 people switch career into tech on average starting salaries of £25,000. As well as the Manchester campus, Northcoders also has a site at Platform in Leeds.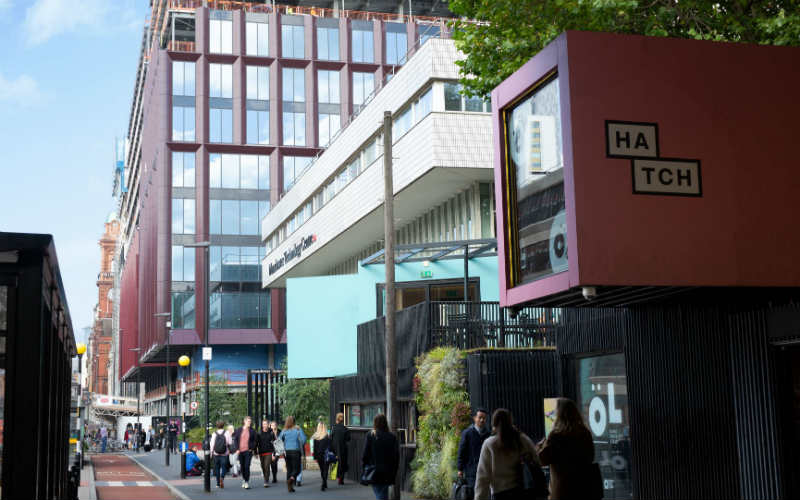 CEO Chris Hill said: "There is no better location for people to launch their coding careers than the heart of Manchester's Innovation District. The new Northcoders Campus at Manchester Technology Centre will support our growth over the coming years.
"We have developed a fantastic relationship with Bruntwood Sci-Tech. They understand our ways of working, share our values and know what tech companies need."
Over the past year, it was selected as one of the country's brightest tech stars in Creative England's CE50 list and was named Business of the Year at the 15th Annual Chamber Business Awards.
It has also launched scholarship schemes and a deferred payment programme aimed at women and gender minorities, as well as those who identify as BAME or LGBTQ+, have a disability or have had limited access to education, to help address diversity in tech.
The firm was also recently appointed by leading holiday company On the Beach to be its academy training partner.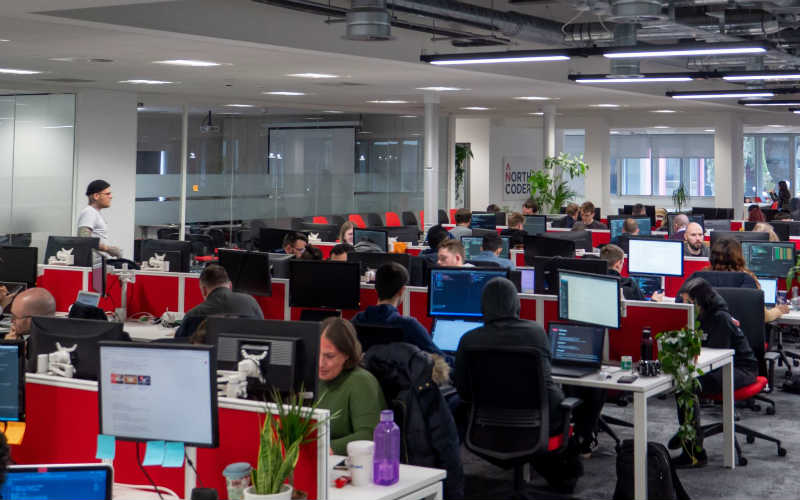 Thomas Renn, managing director of Manchester Science Park, added: "We are delighted to have welcomed Northcoders to Manchester Technology Centre. The work they are doing around developing skills and creating the software developers of the future is critical to the growth of Manchester's economy and is perfectly aligned with our vision of supporting the growth of the digital technology sector.
"Many of our customers have already recruited multiple Northcoders into their dev teams and we look forward to connecting Chris's team with more high growth technology businesses as they scale their campus."
Along with the campus move, Northcoders has also announced that Sam Caine is its new chief operating officer. Sam joined the business as a lecturer in 2017 and over the past couple of years, he has risen through the ranks; first becoming head of classroom and then associate director before assuming his new role.
Sam is now managing the overall business operations and he is working closely with the other board members – including Hill, Amul Batra, chief partnerships officer, and Sandy Lindsay, Northcoders' non-exec director – on the company's growth and development plans.
Hill said: "Sam is an integral part of Northcoders so his promotion is hugely deserved. He is incredibly talented and represents what we as a business are all about. Also being able to develop people from within is a key part of our vision and growth strategy."