FinTech
Investment
A FinTech scale-up which has just achieved unicorn status plans to hire 100 people, with the UK key to its growth. 
Danish firm Pleo offers a simplified expense management tool and smart company cards. It employs 330 people, with 46 in the UK. 
After the firm raised $150 million Series C funding, giving it a valuation of approximately $1.7 billion, it told BusinessCloud that the UK had been key to its growth. 
"Pleo has a strong UK team of 46. Our UK office is situated in Shoreditch, right at the centre of one of the fastest growing tech and FinTech ecosystems in the world. This has played a pivotal part in Pleo's growth," the founders told BusinessCloud. 
"The UK tech scene has one of the most forward thinking, digitally diverse cultures and as a result, Pleo has been able to deploy some amazing products to help their customers grow their businesses at scale.  
"In the UK, Pleo is also proud to not just be seen as a software company resolving tedious expense management tasks, but also a financial services business combining the power of digital banking and payments. 
"Pleo hopes to hire another 100 people by the end of the year. Though is this isn't necessarily only in the UK, Pleo is extremely flexible with remote working." 
The funds raised will be used to continue growing Pleo's already 17,000+ strong customer base as it aims to reach a million engaged users by the end of 2025.  
The investment round was co-led by Bain Capital Ventures and Thrive Capital, with contributions from investors who continue to support Pleo, including Creandum, Kinnevik, Founders, Stripes and Seedcamp.  
Keri Gohman, Partner at Bain Capital Ventures, will also join Pleo's board of directors. With more than two decades of experience, Gohman has spent her entire career reinventing financial services and helping organisations solve global challenges.  
This Series C investment comes two years after Pleo's Series B round, led by Stripes, which saw them raise $56m. In 2018, Pleo raised its Series A round totalling $16m, which helped expand its solution across Europe.  
Today, Pleo operates in six markets across Denmark, UK, Ireland, Spain, Germany and Sweden.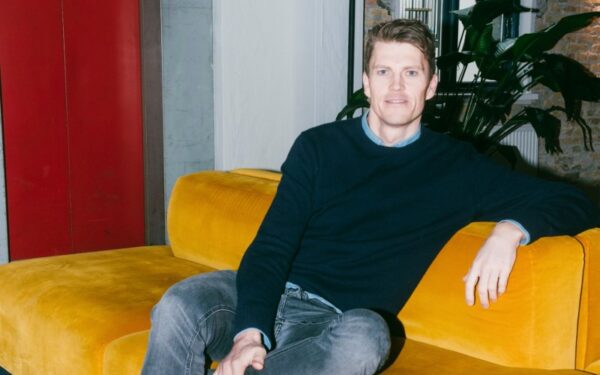 "We're thrilled to be working alongside Bain and Thrive, and incredibly thankful to our other investors – Stripes, Kinnevik, Creandum, Founders and Seedcamp – who continue to support our journey," said co-founder and CEO Jeppe Rindom (above).  
"We're confident the partnerships, new and ongoing, will help us achieve our life-long mission to transform how businesses handle their spending, all while making their people feel valued at work. 
"Our growth so far is a real testament to all our hard work, but also the 17,000+ customers who place trust in our product every day — it really shows we're onto something here.  
"Over the past six years, we've grown from an acorn of an idea to a growing team of over 330 people across six markets. The future is extremely bright as we gain our unicorn status."  
Keri Gohman, Partner at Bain Capital Ventures, said: "The future of work empowers employees with the tools they need to be effective, productive, and successful.  
"Pleo understands this critical shift for modern companies toward employee centricity – providing workers with a fun-to-use spend management app that automatically tracks their corporate spending and generates expense reports, paired with the powerful tools businesses need to create full visibility and management of every penny spent."