Investment
EdTech
EdTech Guide Education aims to alleviate the worldwide teacher shortage after raising £6 million. 
Based in Lincolnshire, Guide Education, founded by former headteacher Leon Hady, has been backed by the government's Future Fund and other private investors.  
The company was founded in 2016 to leverage the potential of online learning, and in particular widening access to educational material for disadvantaged students.  
Now boasting a seven-figure turnover, Guide encourages people into teaching by providing them with the tools they need to kickstart their career.  
"The investment is a testament to the sustained impact we've made across schools and learning institutions," said Hady. "We have refined our services and are now poised to scale the offering.  
"The UN has stated that the world will be 68 million teachers short by 2030. Without a qualified teacher in every classroom in every school, the quality of education for young people will diminish significantly.  
"This will impact the poorest students first and foremost, furthering educational inequality."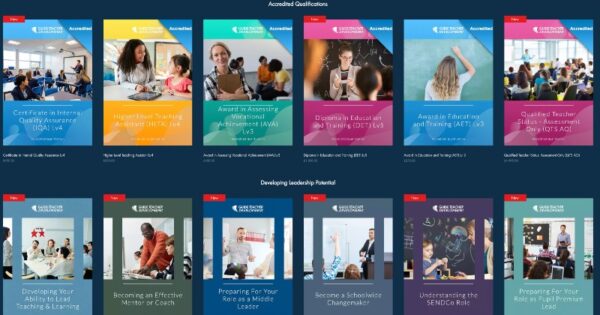 Guide currently works with over 700 schools and has helped train over 15,000 teachers. Its content has garnered millions of views across thousands of videos organised into dozens of courses.  
Guide's technology allows for personalised learning journeys and detailed student-mentor interactions. 
"What makes Guide Education unique is the flexibility we have built into our learning systems," explained Hady.  
"We've taken all the core elements of effective face-to-face learning and repurposed them into a four-step process that improves teacher training outcomes in a faster, cheaper and more impactful model.  
"Educational technology should bend around the user, not the other way round. Our software has been designed by teachers for teachers and holistically supports the delivery of pedagogy and an actual learning process.  
"It's true online learning, not just online delivery of offline content."