Retail
High-end fashion is viewed as the preserve of the rich and famous – but entrepreneur Sojin Lee is on a mission to take it mass market. 
Lee knows a thing or two about the fashion industry. Following analyst and commercial roles at luxury brands including Chanel, she would spend more than seven years as a founding member at eCommerce fashion trailblazer Net-a-Porter. 
"Early on I understood how to use data to have a bigger impact on sales and conversion. That's where I got my fascination: selling is not just an art of creating beautiful products; it is very database– and metric–based and derived on consumer behaviour," she reflects to BusinessCloud. 
"I had an amazing opportunity to build Net-a-Porter from day one. We had a different viewpoint: making it look like a magazine bred familiarity with consumers. 
"But building Net-a-Porter wasn't just about revolutionising content online: it was about distribution capabilities and the scalability and the reach of eCommerce." 
With an ambition to merge fashion, entertainment, content and commerce, Lee – who will speak at our free virtual event on fashion tech (click above to register) – founded platform Fashionair in 2009 with pop mogul Simon Fuller, former manager of the Spice Girls. 
The venture closed down after a year and Lee took up strategic investment and eCommerce consultancy roles for several years until launching TOSHI in 2017. 
"It was a no-brainer to look at what Will Shu had done with Deliveroo and what Matt Maloney had done with GrubHub," says Lee. "All these on-demand businesses were using technology to democratise access to product; enhancing and connecting pre–existing consumer behaviour in a more seamless and relevant way. 
"I just thought it was ironic that it didn't exist for fashion, considering it's a commodity that lends itself so well to this type of behaviour." 
TOSHI aims to bring the service customers might expect in a luxury boutique to their home environment, at a time that suits them.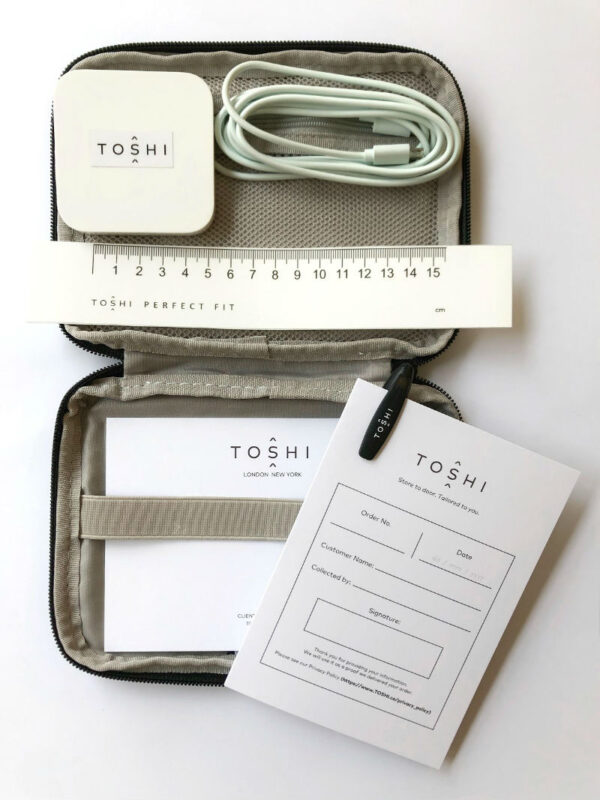 A network of stylists with several sizing options are trained to fit clothing, measure for adjustments, immediately return unwanted products and provide styling recommendations. 
However the 'central brain' of TOSHI, as Lee puts it, is the data and CRM opportunities which drive higher revenues, increased average order values and reduction in returns. 
"If you go to a luxury brand, they offer this type of service to their top VIPs. But in our heads, it was like, 'why can you only offer it to 50 people? This should just be a normal way of shopping'. 
"They are complementary services: if you want to be immersed in the world of that luxury brand, absolutely do so because you'll never be able replicate that outside of those boutiques. 
"But if you want access to products and you've got beautiful content online that gives you a flavour of the brand, visuals, imagery, we're bridging the gap between the two.  
"It's not enough just to invest half a million pounds into a beautiful website because at the end of the day, it still triggers a brown box delivered by a lovely gentleman in a brown vest." 
TOSHI, which employs 25 people – not including the network of stylists – is backed by 12 high-profile private investors, including GrubHub CEO Maloney. It is planning a further round of funding. 
On track to break even next year, it projects GMV of £59m in 2022 and £150m the following year. 
Lee was joined recently by chief commercial officer Paul O'Regan, the former CEO of womenswear fashion brand Galvan with PR and marketing experience at Ralph Lauren, Gucci, AllSaints and Burberry. 
"Despite the fact that it likes to consider itself an innovative industry, a creative industry, luxury is actually quite slow to adopt things," he says. "Speaking as someone who worked with these brands for many years, commerciality was a dirty word.  
"There's this sort of smoke and mirrors thing where, if you are £500 million or a billion dollars in revenue, you're mass market: by definition, you have to be commercial."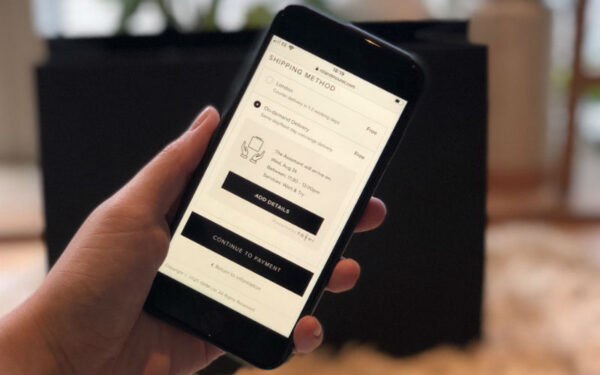 TOSHI works with more than 30 partner brand websites and retail stores. Its client list includes Chanel, Christian Louboutin, Erdem, Huntsman, Christopher Kane, Roland Mouret, Galvan and The Webster NY. Lee says it is now onboarding three or four major brands every month. 
Chanel, for example, has seven boutiques in London and an eCommerce site that only features eyewear and offers a concierge service called Chanel Concierge, supported by TOSHI.
In order to service the 'last mile to last metre', brands are adopting 'micro–warehousing' to ensure the products are close to the customers. "The first step [of TOSHI] was to go to all the brands and say 'your stores are your warehouses'," explains Lee. "You need to activate them into that kind of behaviour to become a part of on–demand service economy… and generate a ROI on the rent that you pay, which is astronomic. 
"I believe that supply chain and logistics is like the veins that carry blood: without it, we're just gonna fall apart as an industry. My intention is to revolutionise the language of logistics to fit the mechanics of the full user journey, so brands don't hand their products off to someone else [to deliver]." 
The majority of TOSHI's target market is situated close to the major cities of the world. Having launched in London and New York, it plans to open additional offices including Paris, Los Angeles, Dallas, Toronto, Milan, Hong Kong, Singapore, Beijing and Sao Paolo in the next two to three years. 
Some of these retail destinations rely on tourism for more than 50 per cent of their revenue, according to the duo. They say the devastating impact of COVID-19 on retail and major city centres has slowed expansion while conversely accelerating the business. 
"New York has been more impacted at the store level between COVID and the BLM (Black Lives Matter) marches," acknowledges Lee. "A lot of the stores were looted and some of them, in downtown specifically, only started opening again recently." 
O'Regan adds: "50% of the traffic just got wiped out – and the other 50% is reluctant to go into the store and deal with things like changing rooms. Everyone appreciated the opportunity [for a remote concierge service] before it became crystallised during COVID.  
"For a lot of smaller brands, who are a lot more forward-thinking, this is a way of actually surviving and driving strong store revenue in an empty vacuum of no traffic." 
Challenged with one tech commentator's prediction that Oxford Street faces a bleak future, Lee is adamant that the shopping mecca will bounce back. 
"Is there depression in demand versus supply for Oxford Street today? Yes. Do I think that will last past the next 18 months? No, I do not – because I don't think human nature continues this way.  
"We'll have to come back and find some sort of balance, but Oxford Street is not gonna be boarded up and shuttered down. Will central London die suddenly? It's never going to happen. 
"Every 25 years, a correction comes along. So now it's forcing businesses to look at the total market and say: 'What should I be doing to ensure that I am relevant – and be agile enough to morph with that relevance?'  
"I think it's really important for any business, no matter how small you are, to keep a budget for innovation and R&D; otherwise, you'll end up like a sitting duck at some point."